INFRA-STRUCTURE
EPISODE 2
A playful, versatile light structure for the home
The next chapter in the story of a successful launch: the unique design of Infra-Structure EVO by Vincent Van Duysen evolves with new light elements. First introduced three years ago, Infra-Structure is an innovative illumination system with a range of luminaires composed of accent modules influenced by the early 20th century Bauhaus movement. The design now offers fixtures for the home.
Each fixture is tightly integrated into the flexible framework with mechanical fastening and safety locking.
Note: Professional installation is required.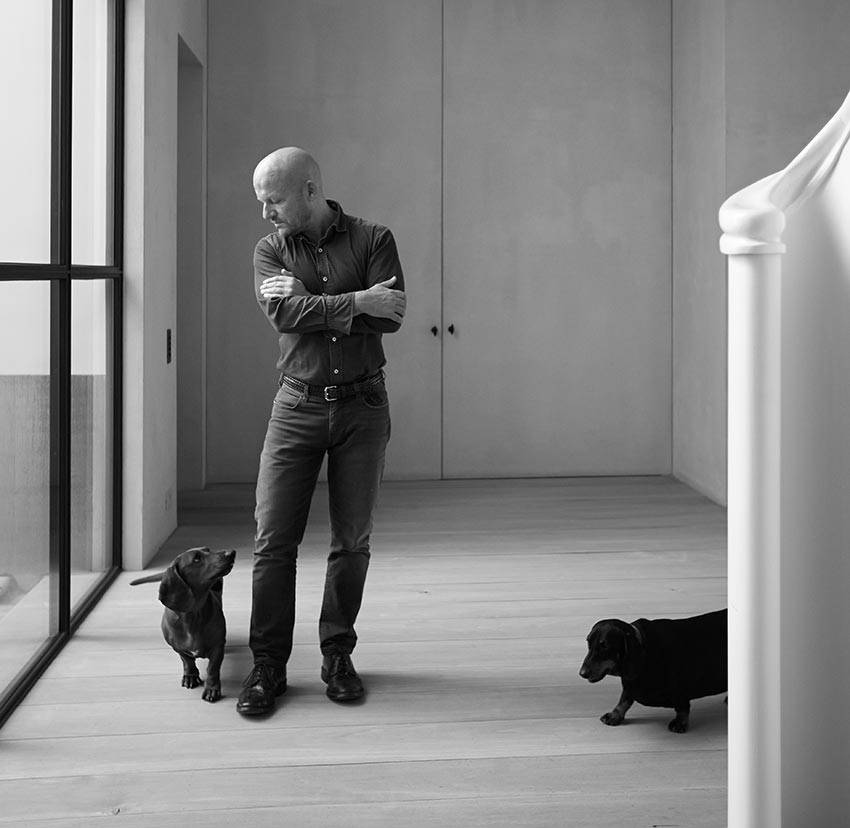 DESIGNER VINCENT VAN DUYSEN
Built with an efficient opal diffuser, Light Tube pendants produce an atmospheric, ambient light.
The circular panel with a large, highly efficient opal diffuser guarantees high levels of visual comfort.
Looking for more options?
The original Infra-Structure system was well-received for its visual simplicity, streamlined aesthetics, strong horizontal design language, and scalability – all clear characteristics of the Bauhaus design school of which it finds its inspiration.
Infra-Structure Episode 2 gives designers the freedom to move in not only horizontal but also in the vertical planes and at angles and elevations as never before. The system can stand as a single element or scale up as large as the imagination can see. Visually sensible, aesthetically pure, and truly a modern success story.