Around the world with Gustave
Designed by Vincent Van Duysen
Vincent Van Duysen's first portable light for Flos is the perfect dining companion. We take GUSTAVE on a trip to three restaurants, traveling to Berlin, New York and Mexico City, testing its design possibilities and adaptable nature in a series of diverse settings.
Each Gustave finish was carefully designed and selected with Vincent Van Duysen. The full colour palette matches special locations around the world, taking into account the identity and interior design of each restaurant. Thanks to this variety of finishes, Gustave adapts to all styles.
At each location, the lamp's soft glow charmingly graces the tables, contributing to the setting's atmosphere. Van Duysen created a fitting design to adapt to different interiors and moods, versatile yet distinctive in its minimalist, sophisticated forms.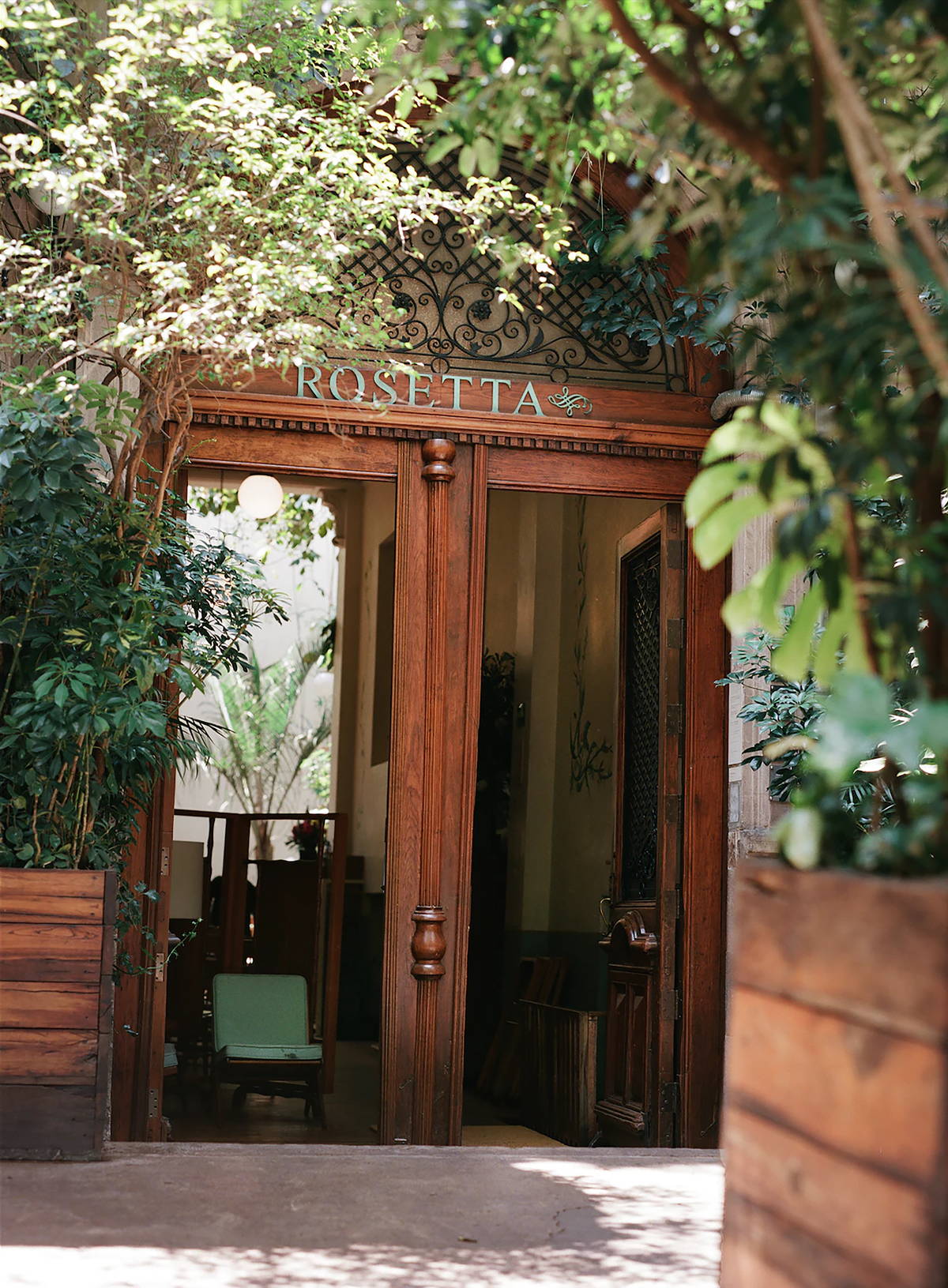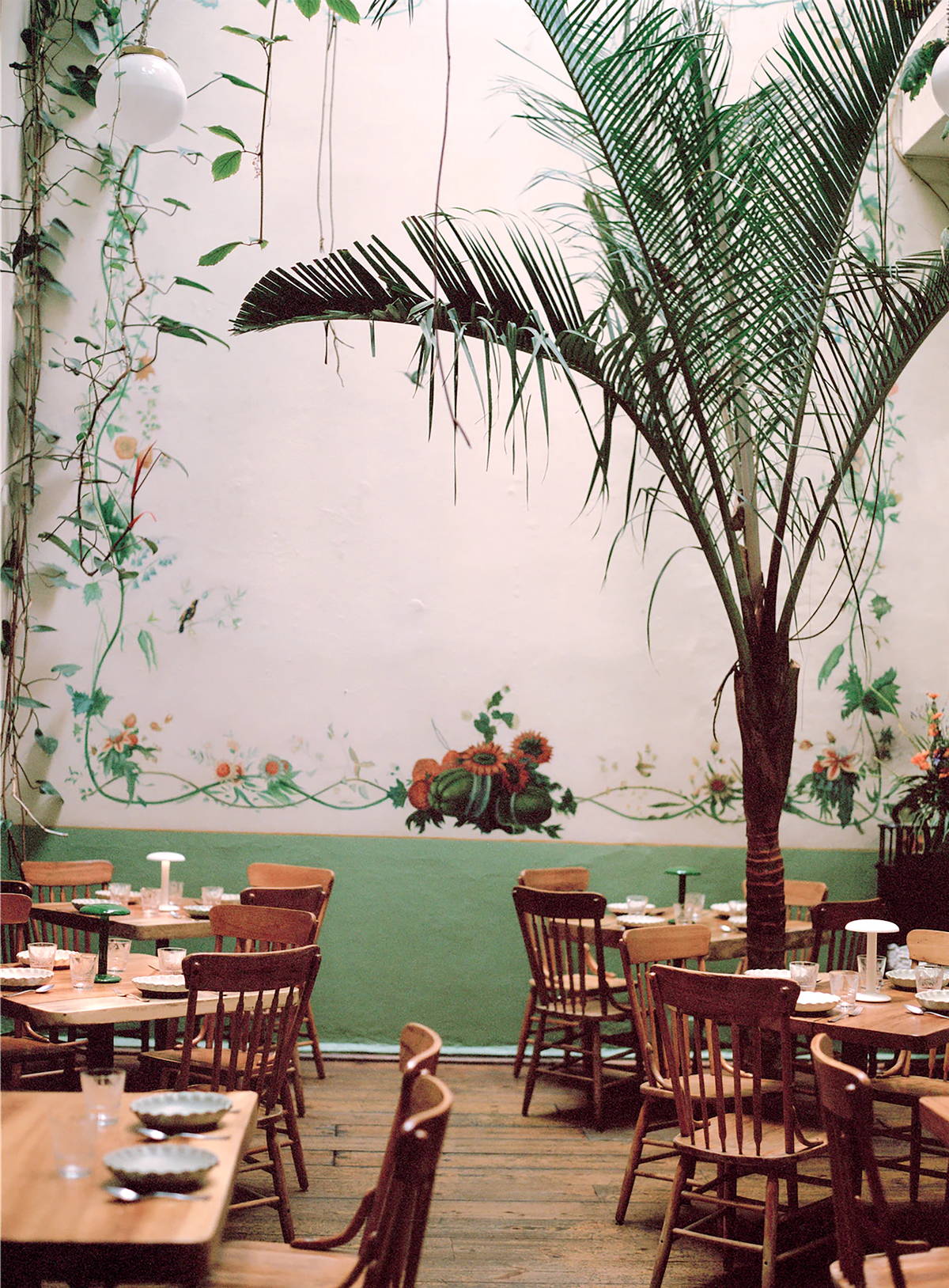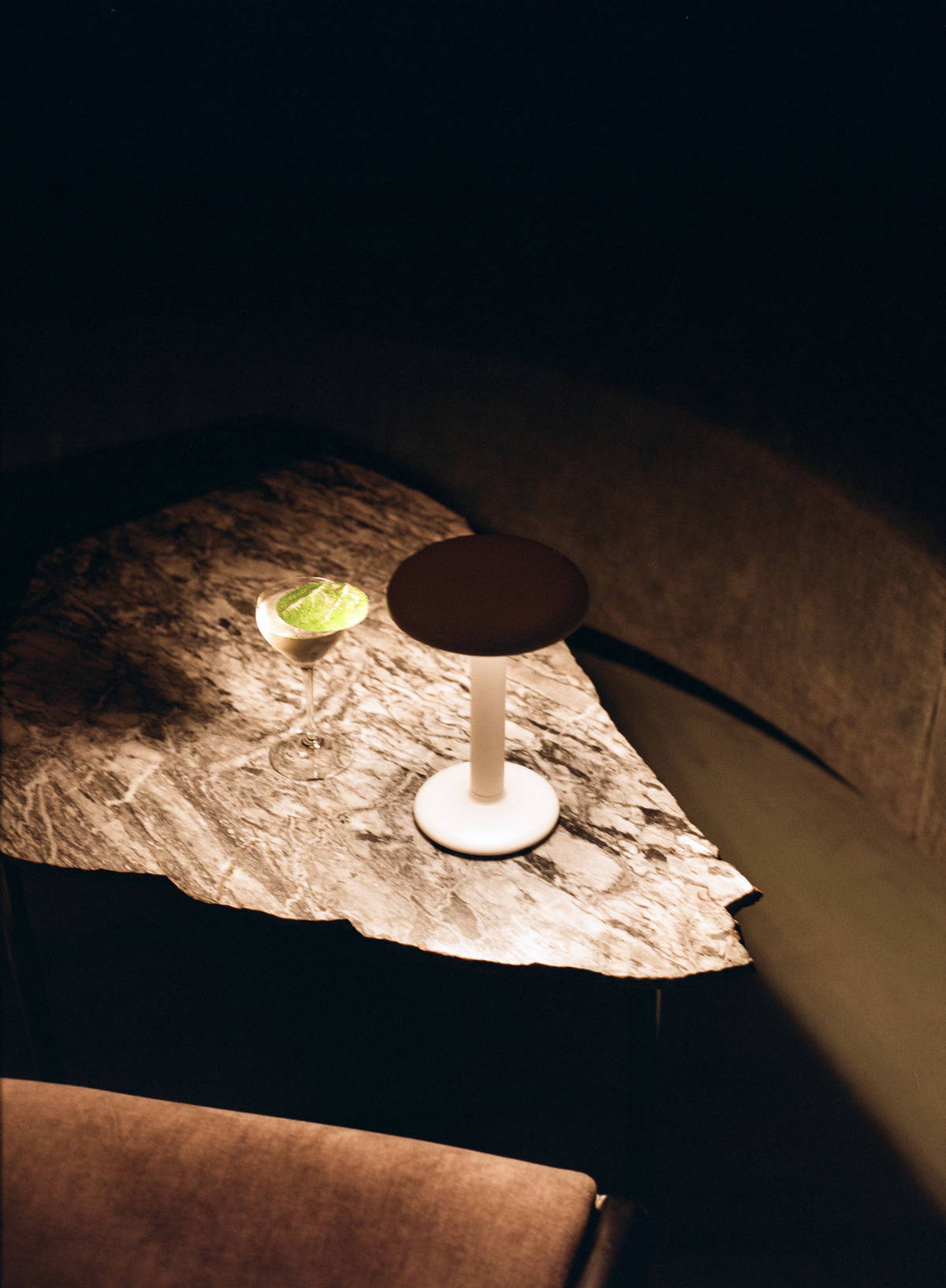 Owner Elena Reygadas describes Rosetta as "a living organism": located in a large mansion in Mexico City's Roma neighbourhood, the restaurant's menu is based on seasonality and availability of fresh ingredients. Each space has a unique character, guests dine within a tropical atmosphere by day, surrounded by plants and natural light. At night, subdued illumination contributes to a mysterious, intimate atmosphere. "What matters the most is the experience inside the restaurant," says Reygadas. "I seek to use a type of lighting that generates pleasant atmospheres and invites customers to enjoy the space."
Photography by Pia Riverola.
The perfect light for an evening around the table
The exclusive Gustave optical system, patented by Flos, uses a series of asymmetrical emission lenses placed in revolution to distribute light obliquely 360º around the lamp. This achieves an excellent ratio between the very contained table space occupied by Gustave and the large, illuminated area, which boasts even and high-quality light.

The Gustave lighting scheme was expressly designed to provide the perfect light and unbeatable visual comfort for tables of up to four diners.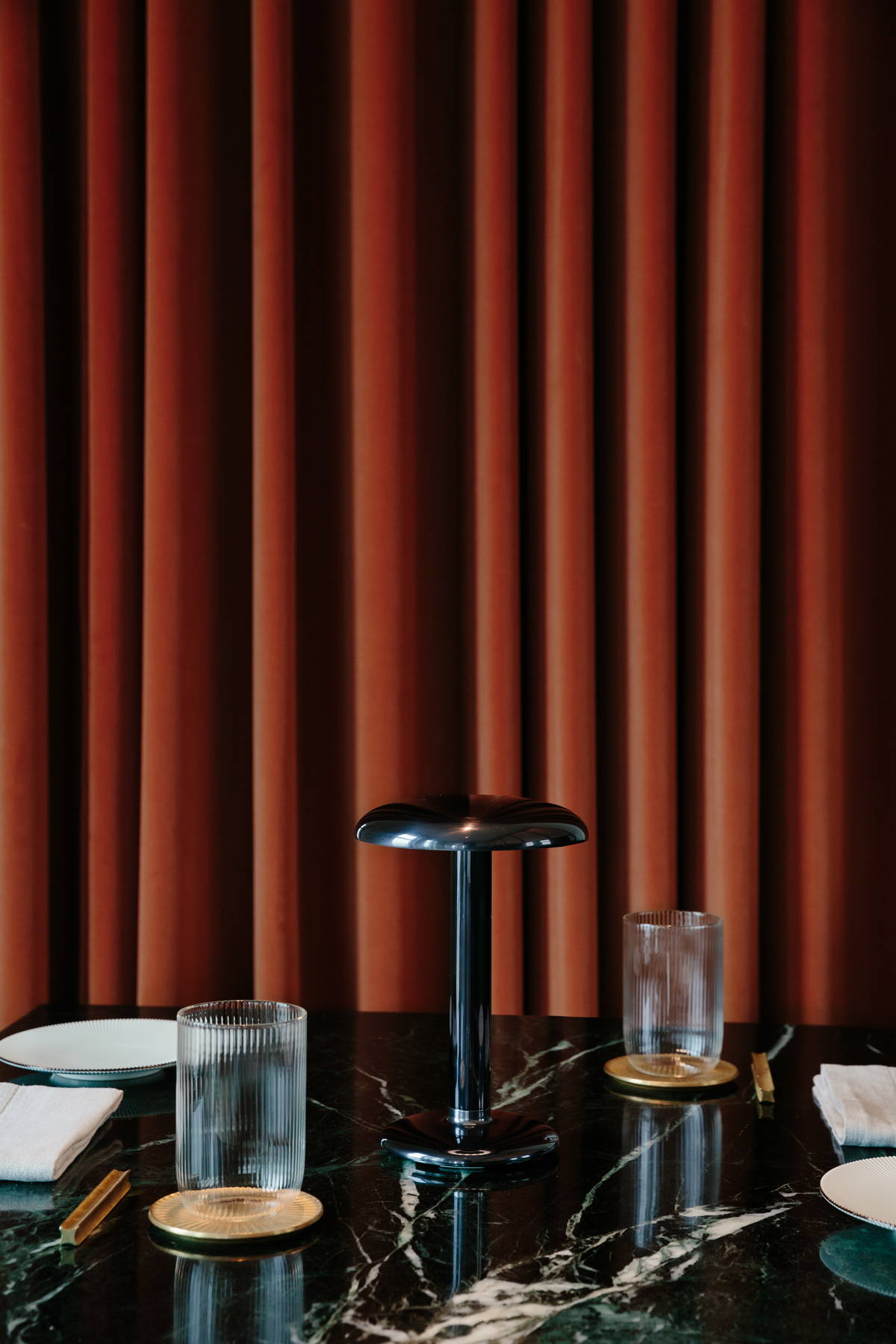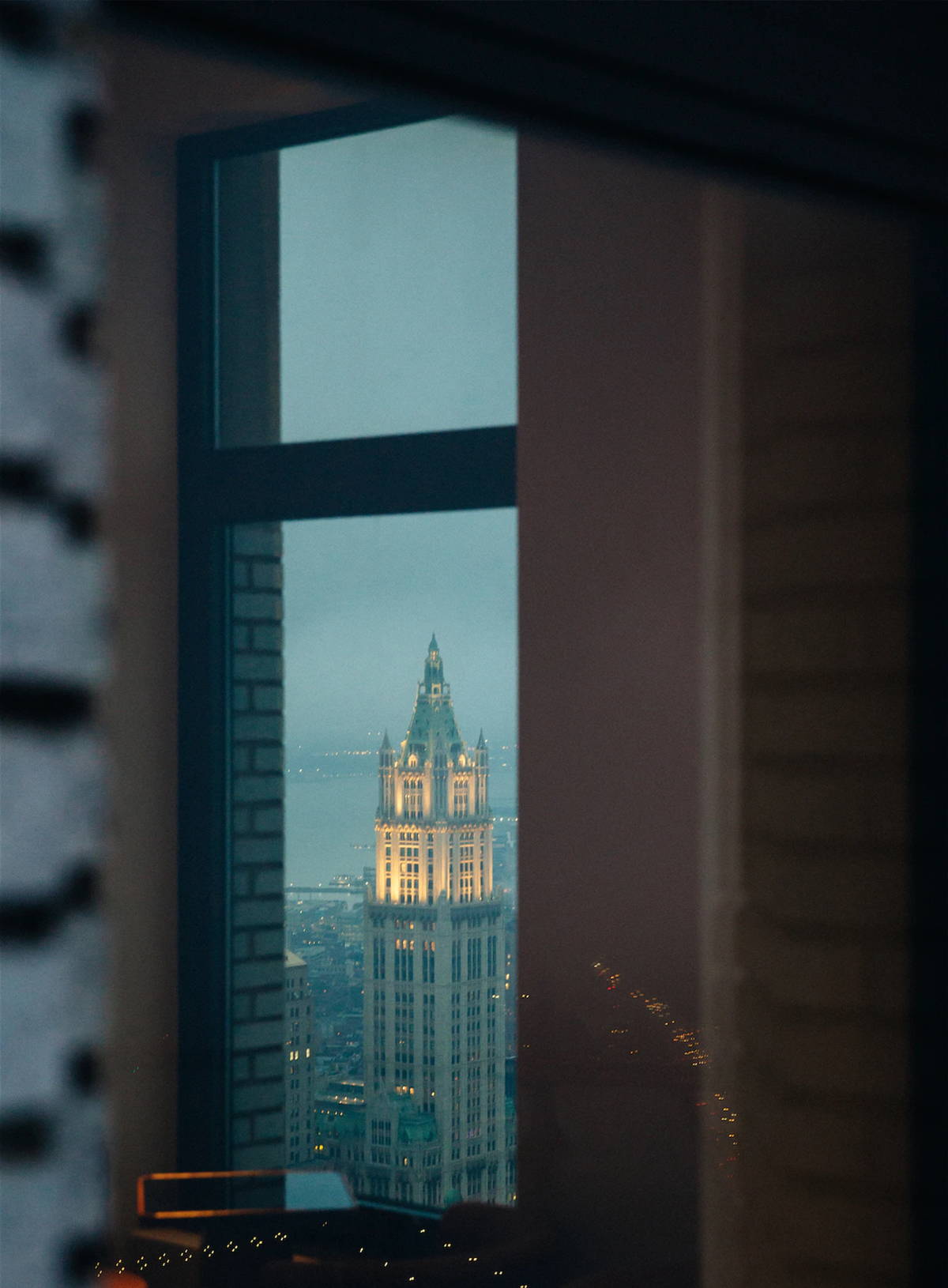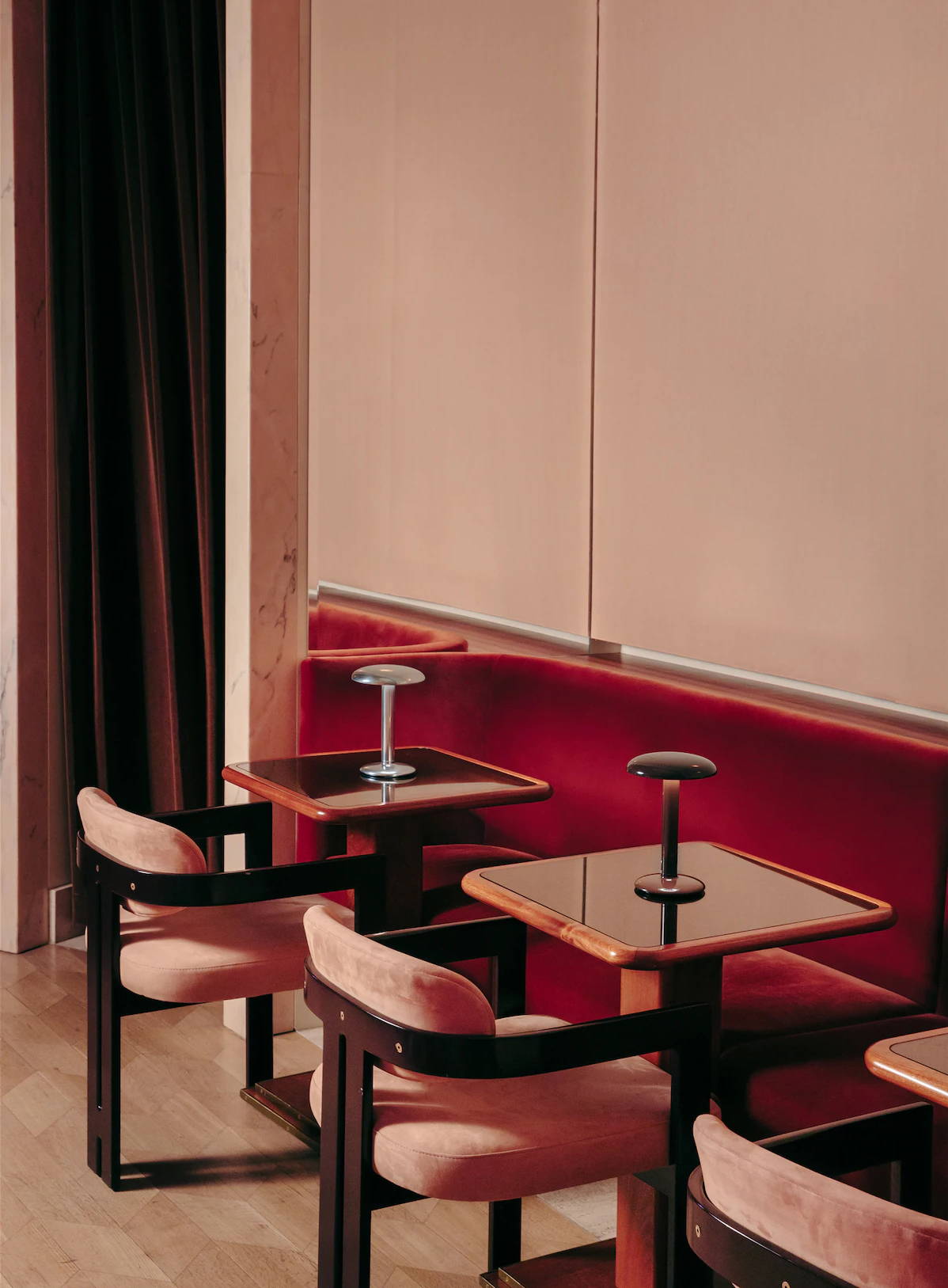 "Eating at Saga is meant to feel like you're dining in the home of a fancy friend," says chef James Kent. Set on the top four floors of an Art Deco building in New York, originally conceived as a bachelor pad, its intimate interiors boast uninterrupted views of the city and were designed with light in mind. Light is a big deal at Saga: "I'm never more acutely aware of light than I am when I'm sitting in the dining room", continues Kent. "I see the shadows move across the carpet in the late afternoon then watch the sun set over the skyline and the lights in Manhattan skyscrapers cascade on." At night, the space is meant to feel like it's lit by candlelight: "lighting in a restaurant is all about creating a mood, so I tend toward warmer options. As long as diners can see what's on the plate, I'm satisfied."
Photography by Brian W. Ferry
Choose your Gustave: Residential or Hospitality
Residential model
The ideal companion for your home.
Charging via USB-C cable and LED indicator for charge and autonomy management. Charging time: 5-6h. Autonomy: 6h at 100%, 10h at 50% and 18h at 25%. Adjust intensity with a capacitive touch button.
Hospitality model
The perfect partner for your restaurant.
Powered by batteries that are easy to remove and exchange to avoid interruptions in service. Charging time: depends on the charger used. Autonomy: 12h at 100%, 24h at 50% and 48h at 25%. Three different settings (25%, 50%, 100%), to facilitate uniform lighting between Gustave units in the same space.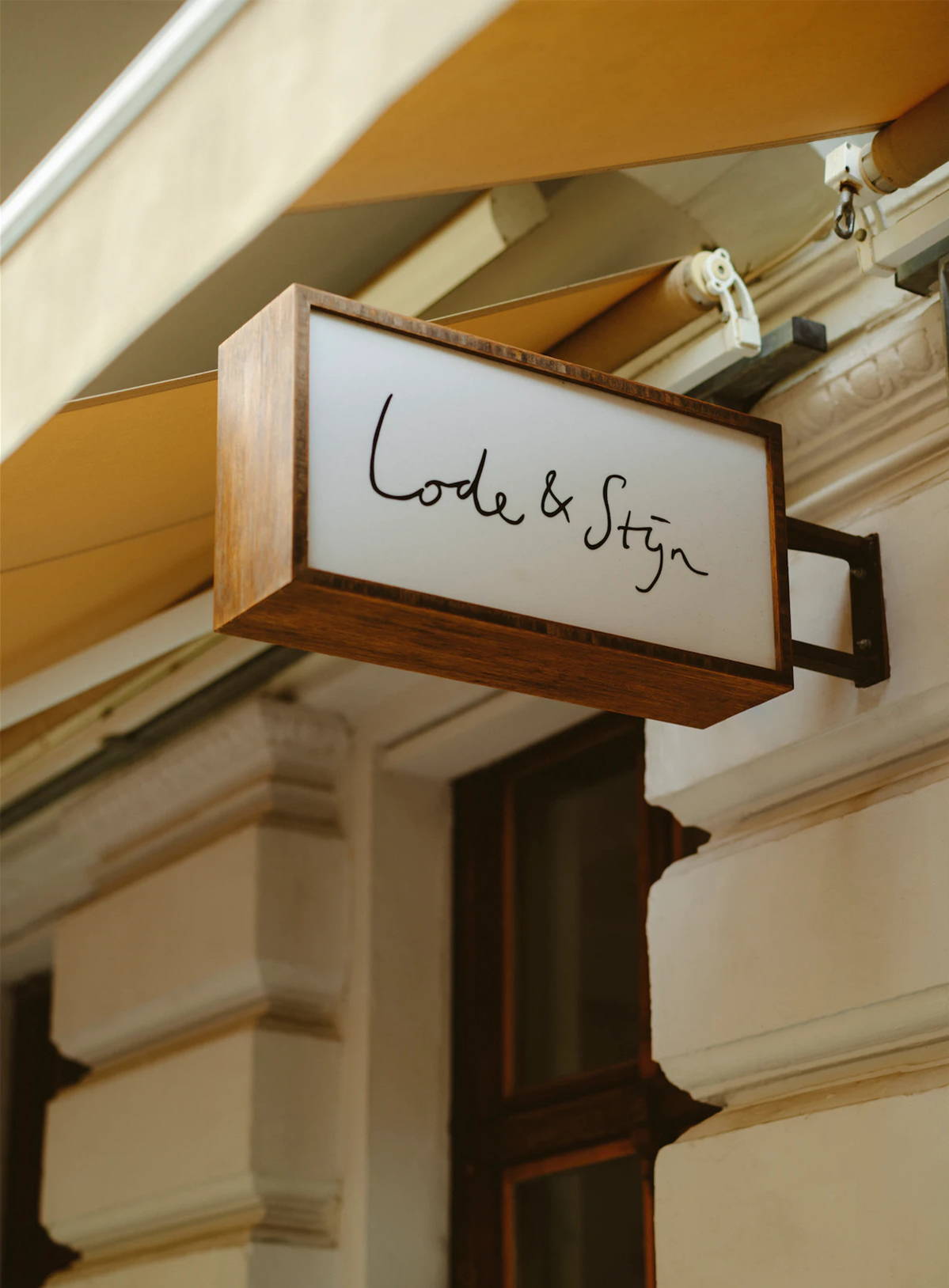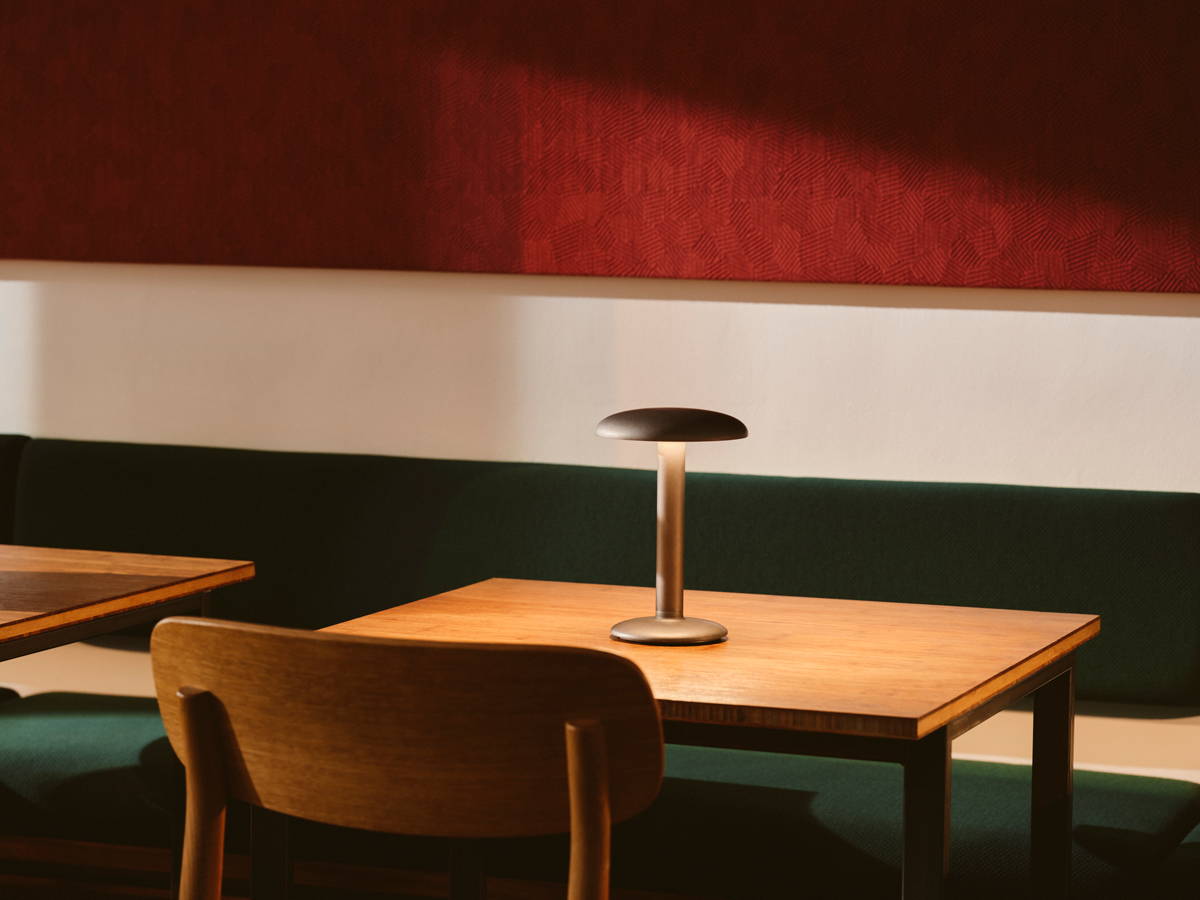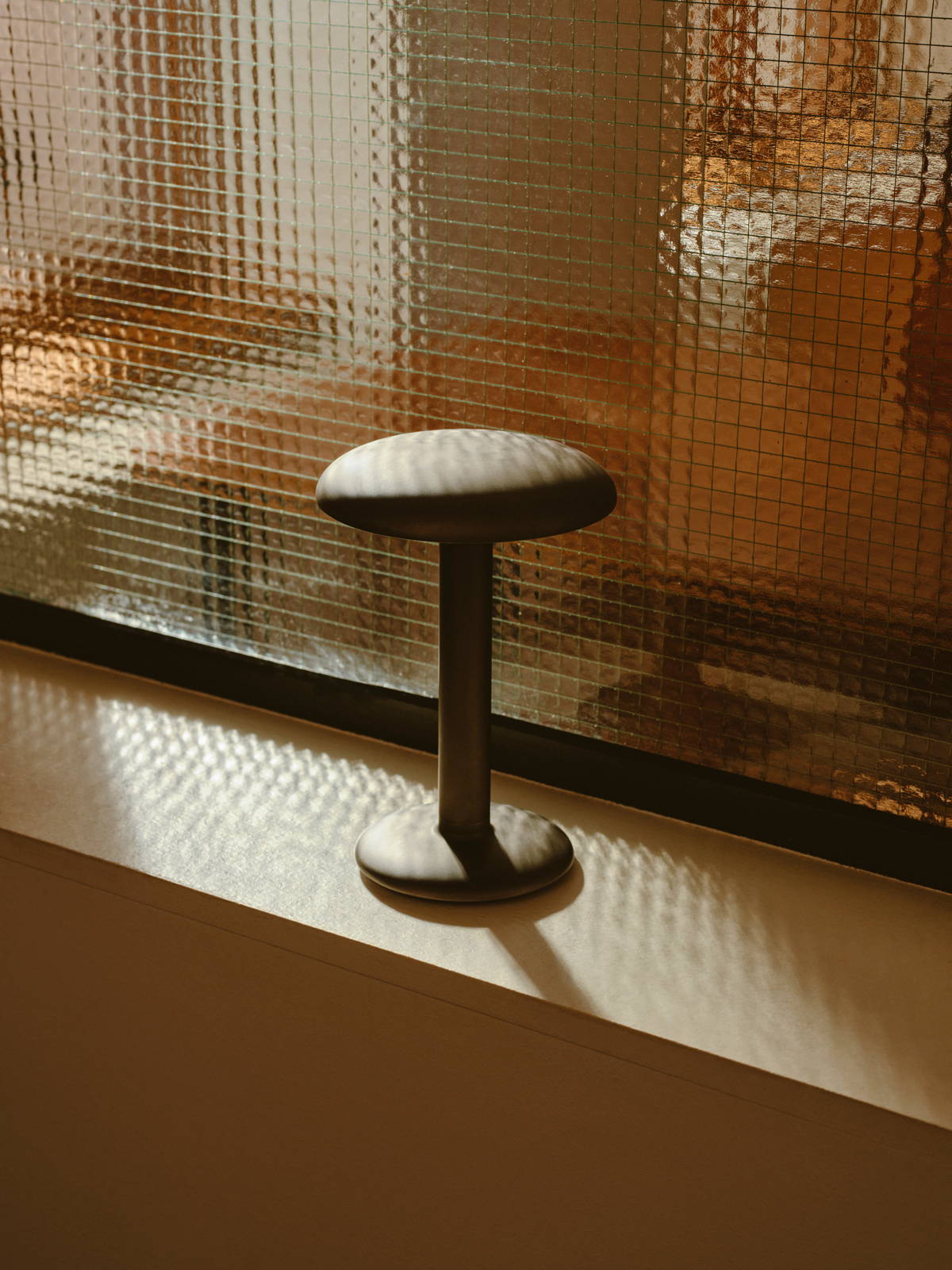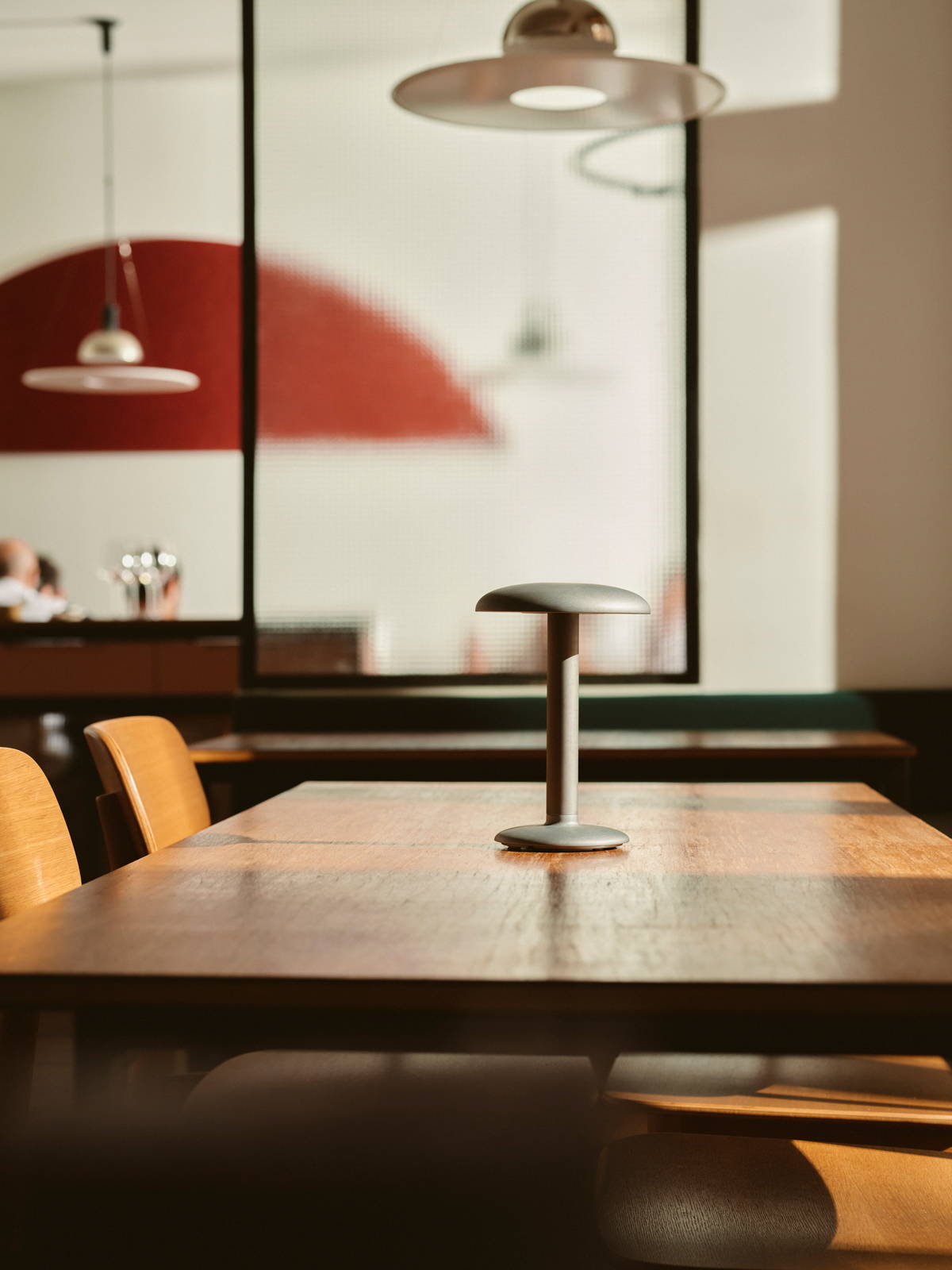 Lode van Zuylen and Stijn Remi run this small Berlin restaurant focusing on natural produce in a relaxed atmosphere. "When we opened the restaurant, we didn't really think deeply about a perfect light plan," admits van Zuylen. Local design studio Labolleur took care of the lighting in the space (which includes Achille Castiglioni's Frisbi for Flos). "These lights aren't just really beautiful objects, but the light that gets reflected is really great for a table setting as it is not a spotlight. It brings the people at the table even more together."
Photography by Volker Conradus
Haptic control, LED indicator and optimum watertightness
1 – Capacitive touch button: on, off and dimming. Advanced haptics, high-quality perceived sensation. LED indicator displays autonomy and, on the Residential model only, provides charging information.

2 – IP54 rating for protection against dust and water ingress.
Resistant to splashes, light rain and dirt from normal use. Designed to illuminate dinner at home, as well as service on the terrace or in the restaurant lounge.