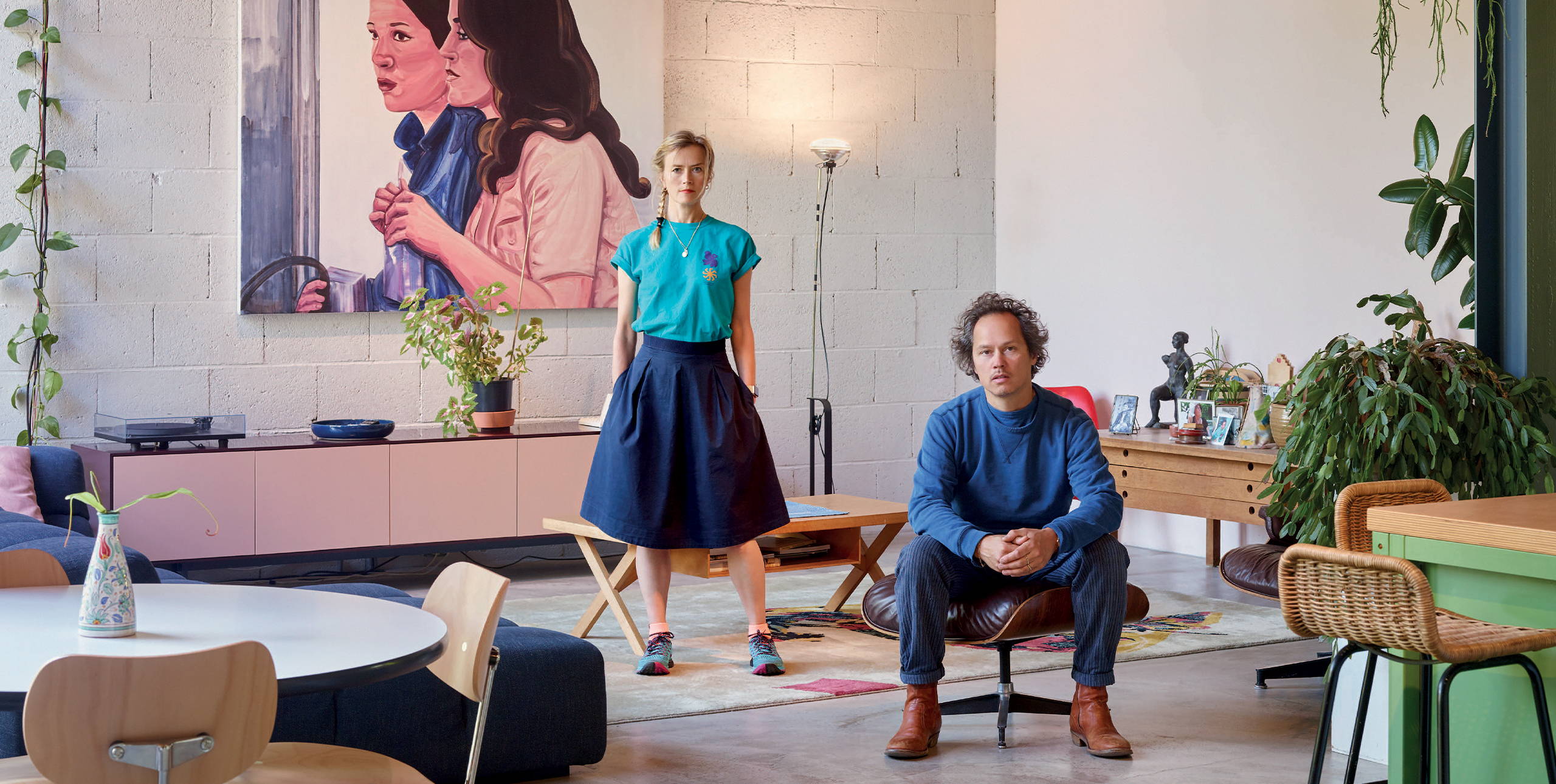 Maurice Scheltens
and Liesbeth Abbenes
The photographs of Maurice Scheltens and Liesbeth Abbenes are at once reproductions of strikingly familiar scenes and abstract paintings made up of colour and line. They tempt the spectator to look at the world with different eyes; to go beyond what he already knows and piece together a personal narrative. Whether it's the pencil on our desk, the lamp in the corner, the curtain in front of the window, or the chair waiting patiently for someone to sit, things reveal something about our lives.
Text: Louise Schouwenberg
Photography: Scheltens & Abbenes
While each thing, in isolation, has an aura of self-sufficient autonomy, it also contains a multitude of references to a world beyond itself. Awareness of this world beyond increases when things are combined and story lines are drawn. This quality enables us to identify with the things we are surrounded by in daily life. Things reveal who we are and who we want to be.
The power of Scheltens and Abbenes' photographs hides in their ability to visually reveal the multi-layered meanings of things. They transport the viewer into their way of looking at the world and employ a great variety of strategies, such as framing scenes in surprising ways, creating unfamiliar arrangements, and zooming in on details which usually escape from a viewer's attention. I caught up with Maurice and Liesbeth over Skype while they were sheltering in place in Amsterdam.
During isolation, at the request of Flos, they had turned their lens inward to document their own home and the things in it.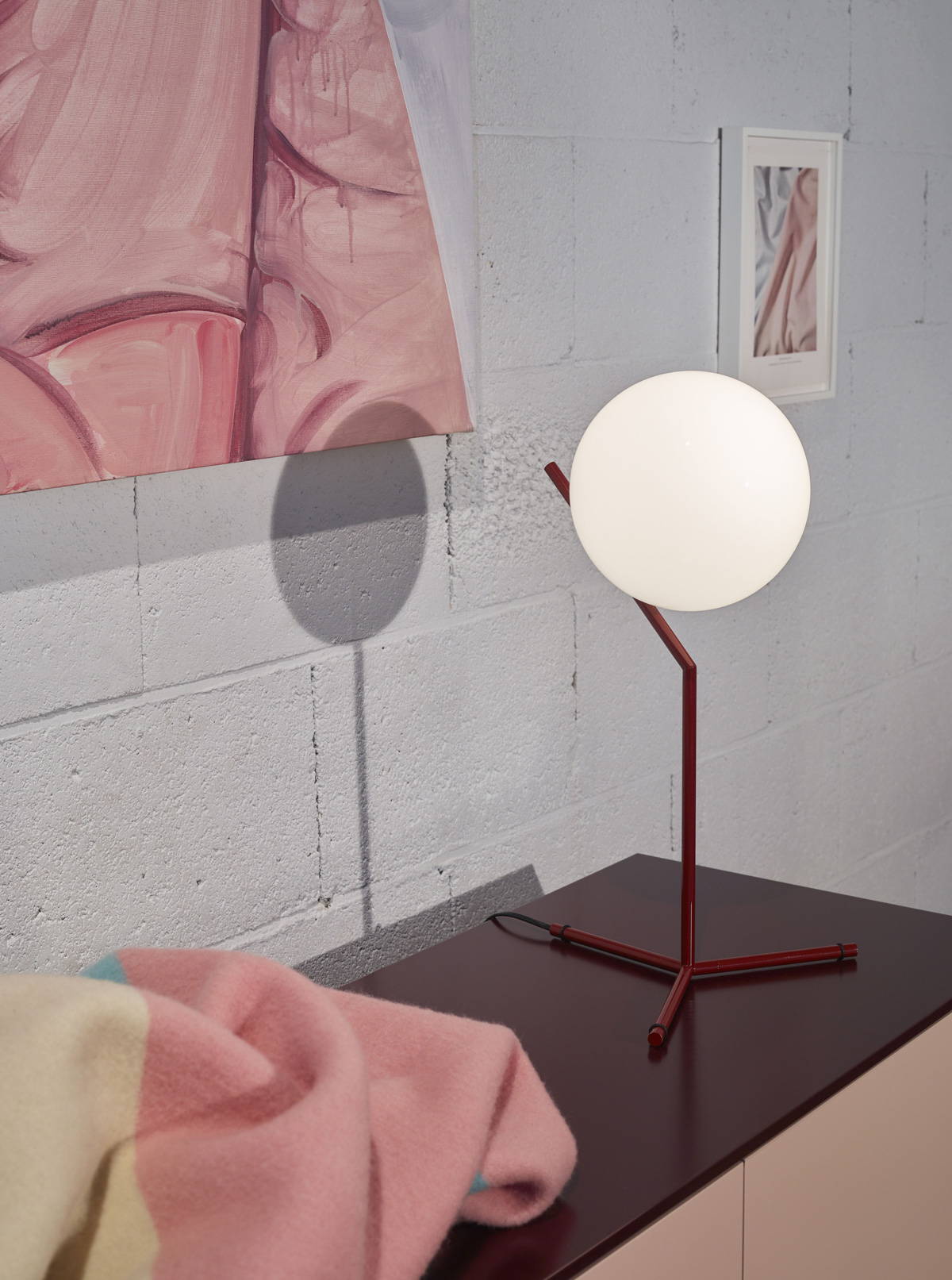 Scheltens and Abbenes have a tendency to finish each other's sentences. After a lively conversation, Schouwenberg merged their answers into a communal story.
LOUISE SCHOUWENBERG: How would you describe what you're doing while taking photographs?
SCHELTENS & ABBENES: We ask ourselves, how can we penetrate things? How do we get past the skin, past the texture and colour, past the thing itself? By touching every aspect with the eye of the camera, we try to get to the core of it. With the images we say, 'This is how things actually look', and at the same time we question what we're looking at, inviting the viewer to equally question what he is looking at. Reality remains a mystery to be stripped bare, while acknowledging that it will remain a mystery once you've succeeded in representing its tiniest details.
LOUISE SCHOUWENBERG: You received a commission to photograph a range of iconic lamps produced by Flos, an Italian company that started in 1962 with the aim of reinventing the very notion of artificial lighting. Did you investigate the company's history before you started the work?
SCHELTENS & ABBENES: Naturally, we know Flos and have great respect for the timeless lamps they produce. We could not work with a brand if its products would not harmonise with our sense of quality and aesthetics. But it's not like we investigated the history of Flos and then tried to create a matching image. We start by looking intensely at the objects, trying to discover the secrets that hide in their shapes and colours. For every photoshoot we start from scratch and create endless variations. Experimentation is at the core of our usual way of working. You might say that our way of working aligns with the ambition of Flos—to reinvent the notion of lighting, time and again.
LOUISE SCHOUWENBERG: For the first time you used your living spaces as a background for the things you would photograph.
SCHELTENS & ABBENES: We got the commission shortly after the coronavirus crisis started. Most of public life had come to a standstill and people needed to stay at home, which for us was not such a big deal. After all, we're used to being in quarantine on a voluntary basis. Flos asked us to organise the photoshoot within the context of our own house. We live and work in this place, but we have never used our house and its interior as part of our photographs. Now our personal living spaces would become the main features of the shoot, or at least they would become very present in each photograph. Usually we build our scenes in front of the camera and ensure that all aspects—the objects, the surfaces, the surrounding context—is totally constructed and controlled by us. To place the lamps against the backdrop of our own interior was quite an extraordinary experience for us. It made us look at our house with new eyes.
After studying the properties of each individual lamp, we searched for a place in our house that would offer possibilities for building a scene with it, pretending the lamp had always been there. As always, we composed each set-up for the eye of the camera. But this time, in every scene, a part of our house is visible.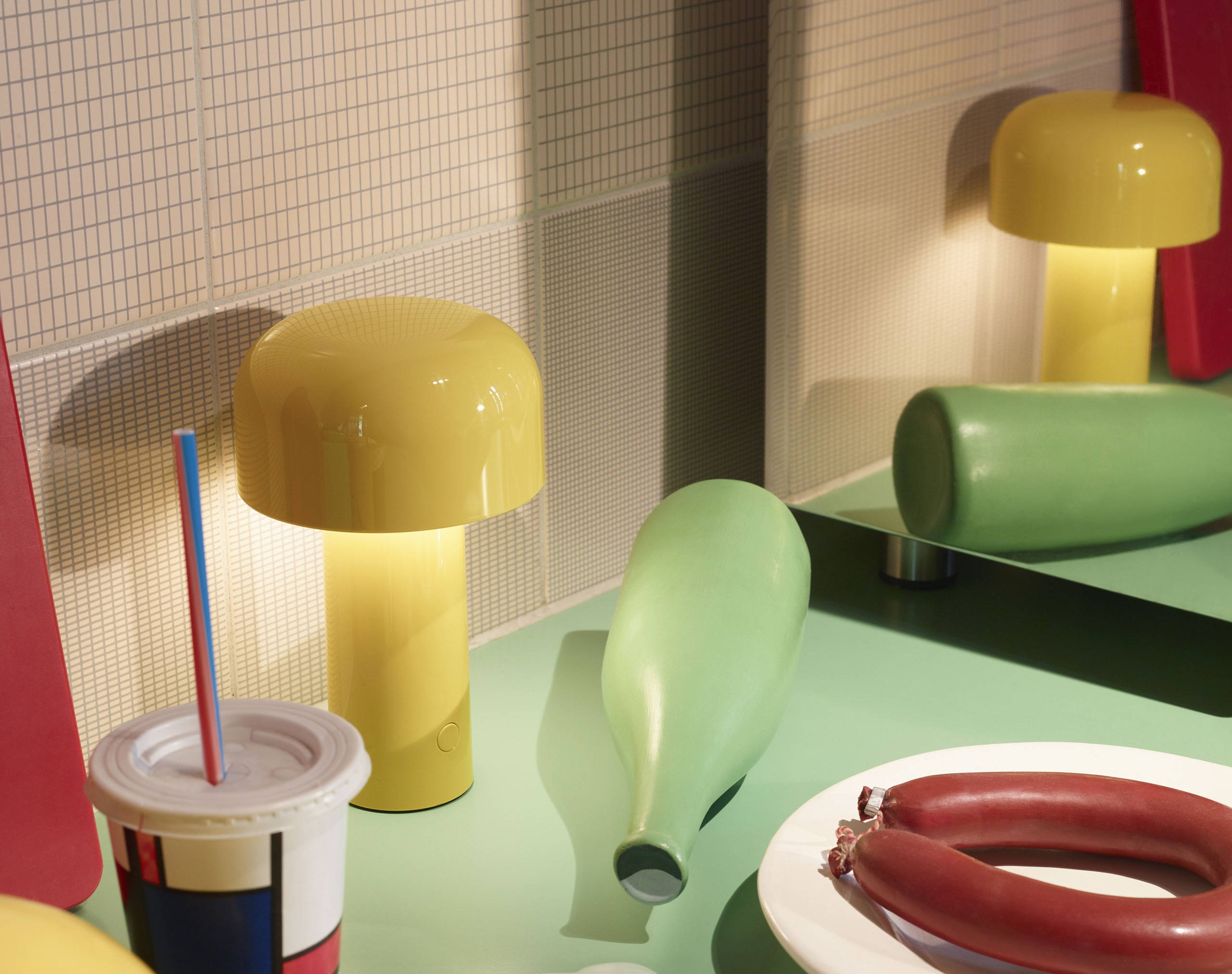 LOUISE SCHOUWENBERG: Did the function of the lamp play a role in the choices you made?
SCHELTENS & ABBENES: We looked at each lamp as a form, as a shape, as something that is composed of lines and colour; its function did not really count. If you place the lightbulb Lampadina (by Achille Castiglioni) behind the glass of a cabinet, you celebrate the object, not its functionality. Some objects merge and harmonise with the rest of the interior, like functional objects tend to do in normal settings. Examples are the Wirering (by Formafantasma) and the kite-shaped lamp Ariette (by Tobia Scarpa), which hangs amidst a range of colourful paper kites. And naturally there's the Toio (by Achille and Pier Giacomo Castiglioni), our favourite, which features in our living room.
We had long discussions on how many overview images we would make, or whether we would always zoom in on a small part of the interior and the objects in it. Would we build scenes that would deviate from the real house? It was basically a question of whether we would make a theatre play or whether we would show reality. We ended somewhere in between. We knew for sure that we did not want to show off the house like saying, 'Look how beautiful our house is'. We were more inclined to create images that would raise questions of whether this is indeed our house, or whether the viewer is looking at artificial stage sets. In fact, although the images are taken in our house and definitely show parts of it, they evoke the same question of, 'What am I looking at?', which characterises most of our works. For this reason, we concentrated on making still-life compositions. Such as placing various polyester objects that were scattered throughout the house next to the Bellhop (by Edward Barber and Jay Osgerby).
LOUISE SCHOUWENBERG: Due to the dangers caused by the virus, people had to stay at home. But I assume this crisis has not changed your usual way of working so much. After all, you live and work in this place.
SCHELTENS & ABBENES: When it comes to working, the coronavirus rules have not changed much, except that we took much more time for each project. But when it comes to living and working, there were substantive changes. Like all families, we had our children in the house 24/7, because the schools were closed. We needed to teach them at home, which was a great challenge, obviously, as we're not used to that. Usually we have an empty house and lengthy hours to fully concentrate on the work. Now there was a blending of living and teaching the children and working.
What also changed was the organisation of the photoshoots. Photoshoots for companies often involve many people on the set, including the art director of a company, the assistant, the producer, the production assistant, the caterers, the people who install the products, etcetera. But this time the items to be photographed arrived by van and we were the only ones on the set.
LOUISE SCHOUWENBERG: Were there advantages to that way of working?
SCHELTENS & ABBENES: We enjoy collaborating with others. It's important to communicate intensely on a commission before starting and it can be inspiring to hear various ideas and angles on the same topic. But, at times, it can also become too much noise. We want to discover things during the creative process, and if too many distracting voices have expressed opinions on the preferred results, those options can interfere with the freedom of the process.
Maybe we can learn from this crisis that things can be organised much more simply, with less people involved, less voices, less travel expenses, and less costs for catering and hotels. So much money goes into a single photoshoot, but spending big money is no guarantee for good results. In times such as these, everyone needs to find clever and simpler solutions, and maybe these new ways of working will provide options for the future.
"To be able to grasp an object's beauty, a photograph must contain something jarring, something unfamiliar which you don't immediately understand."
LOUISE SCHOUWENBERG: Let's dwell somewhat on your usual way of working. How do you build your sets? Do you already have an image in your mind before creating the combinations?
SCHELTENS & ABBENES: We sketch ideas in front of the eye of the camera. We let chance and surprise play a large role in this, and we don't try to fix ideas too early on in the process.
LOUISE SCHOUWENBERG: While working, how do you communicate with each other? How do you convince the other? Do you play different roles in this?
SCHELTENS & ABBENES: We speak by way of arranging and rearranging parts of the scenes, by way of reshuffling things in front of the camera. It's an endless play of moving things and convincing each other with visual arguments. Sometimes very harmonious, and at times very intense. We surprise each other by trying to turn things upside down and such experimentation continues until a sort of climax is reached and the shutter of the camera finalises the process. Yes, we play different roles, but it's hard to characterise those differences as we also take turns. A move by one can become the catalyst for the other. We're really together in this game of chess.
LOUISE SCHOUWENBERG: Flos asked for a photograph of the two of you.
SCHELTENS & ABBENES: We had never done that! Not sure whether we will ever do it again. We always compose artificial sets of objects. People can be sensed through their absence, as if their aura is hiding, for instance in the stacks of clothes or in the weird folds of shirts, but we never photograph real people, let alone ourselves! We're a couple in life and in work, but we did not want to create a sentimental image of us as a couple. Our togetherness hides in the photographs we create.
LOUISE SCHOUWENBERG: Do you give people clues for reading your images? Or do you try to obscure what they are looking at?
SCHELTENS & ABBENES: For us, looking at things is never a disinterested or neutral process. We don't merely record the world. We shape the world. In this shaping we're not striving to create mystery for the sake of mystery, but trying to catch the fantasy that hides in the object, the narrative that one does not notice by merely viewing things as practical, functional items that facilitate our lives. For this reason, we also don't strive for perfect images. If the viewer instantly gets what he's looking at, he might lose reason for looking deeper, for discovering unforeseen aspects. To be able to grasp an object's beauty, a photograph must contain something jarring, something unfamiliar which you don't immediately understand. We try to reveal the mystery of the real world, you might say.