A sleek LED indoor and outdoor wall sconce with dual light emission.

Flauta's cylindrical body comes in three different heights, two surface textures with the nine available finishes to give more personalization possibilities. This collection's spotlights stand out thanks to a small circular reflector that captures and reverberates the light emitted.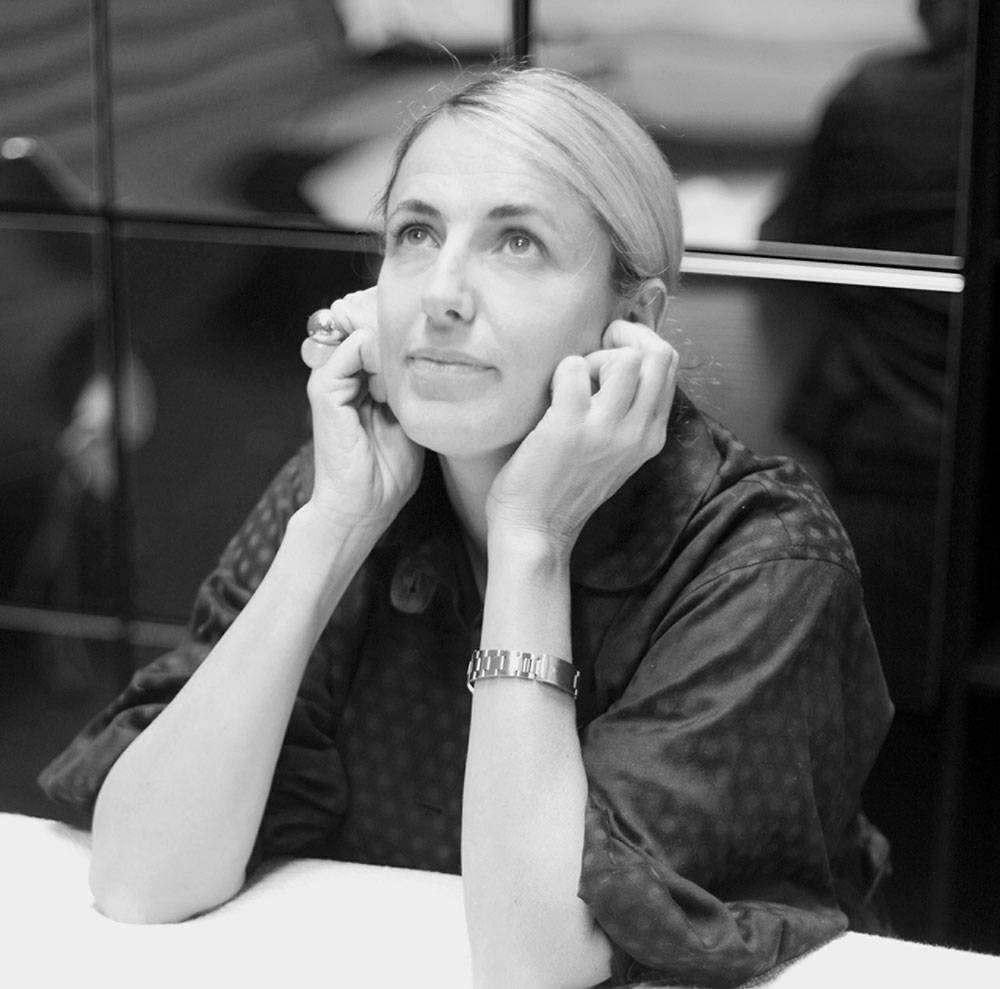 Designed by Patricia Urquiola
Inspired by organ pipes and fluted architectural details, Flauta wall sconces are a study in texture and simplicity.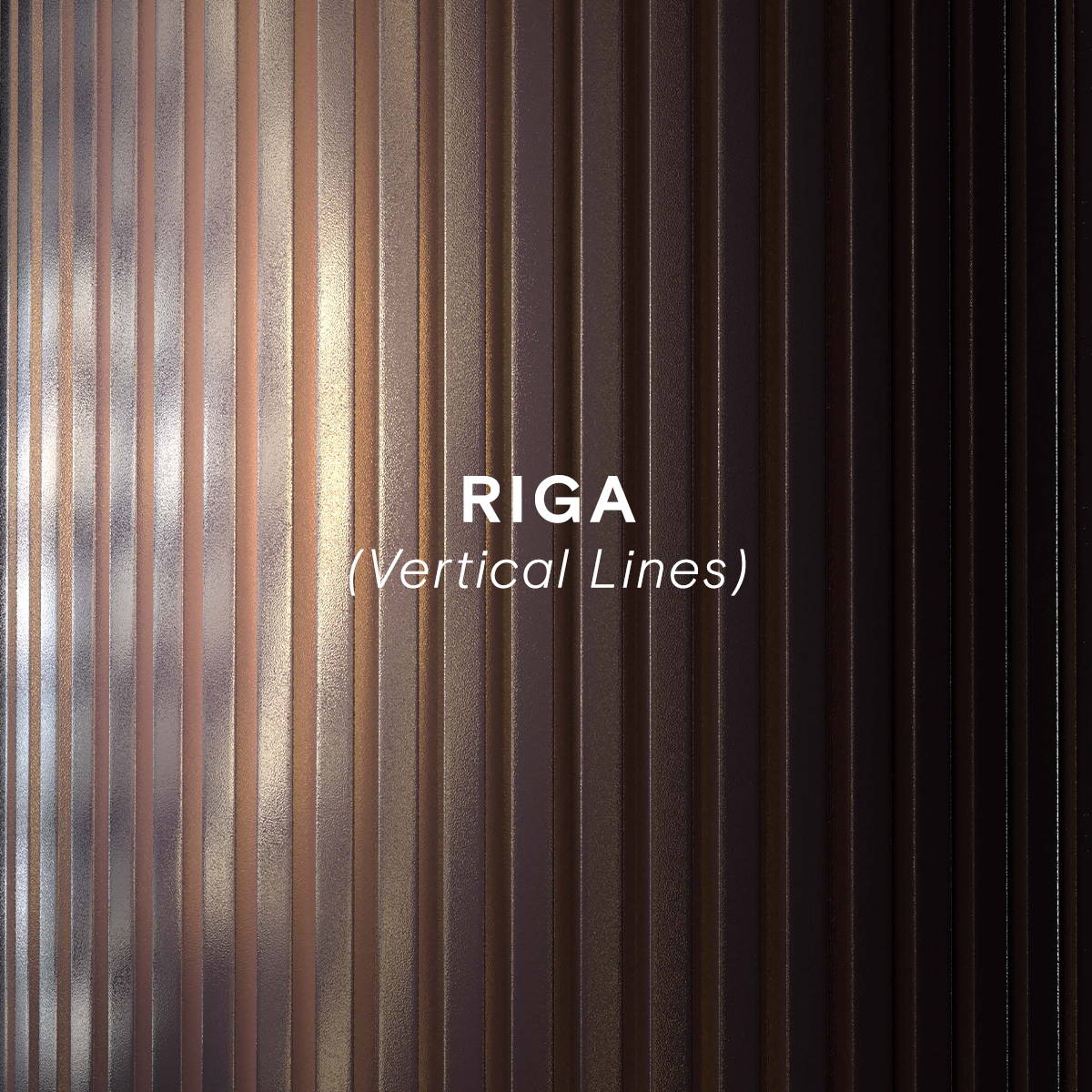 Riga is a series of skillfully calibrated etchings on the surface trace a sign characterized by rigor and classical references.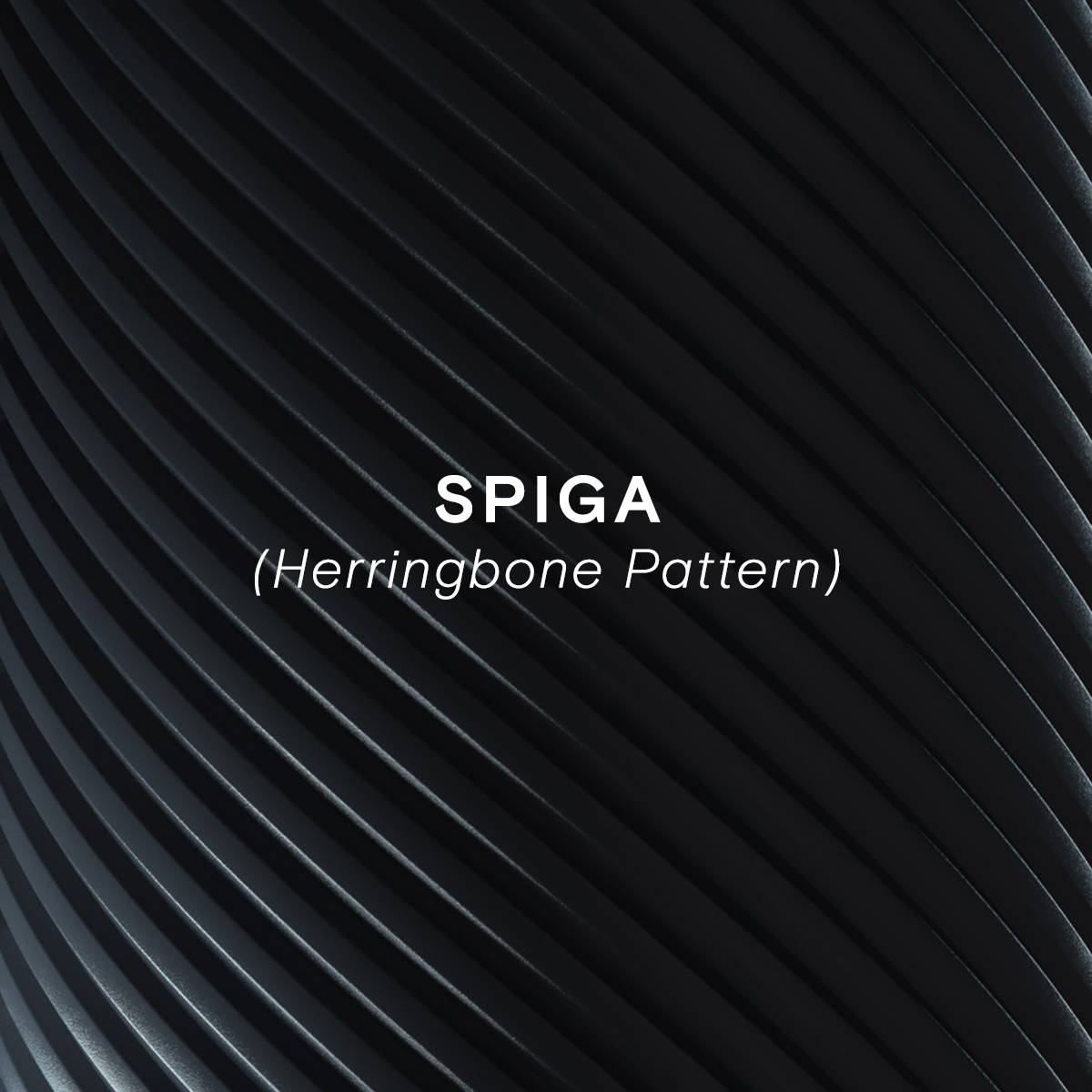 Spiga is characterized by a herringbone pattern, a synonym of elegance and sophisticated detail: a jewel with ancient taste and a refined contemporary design.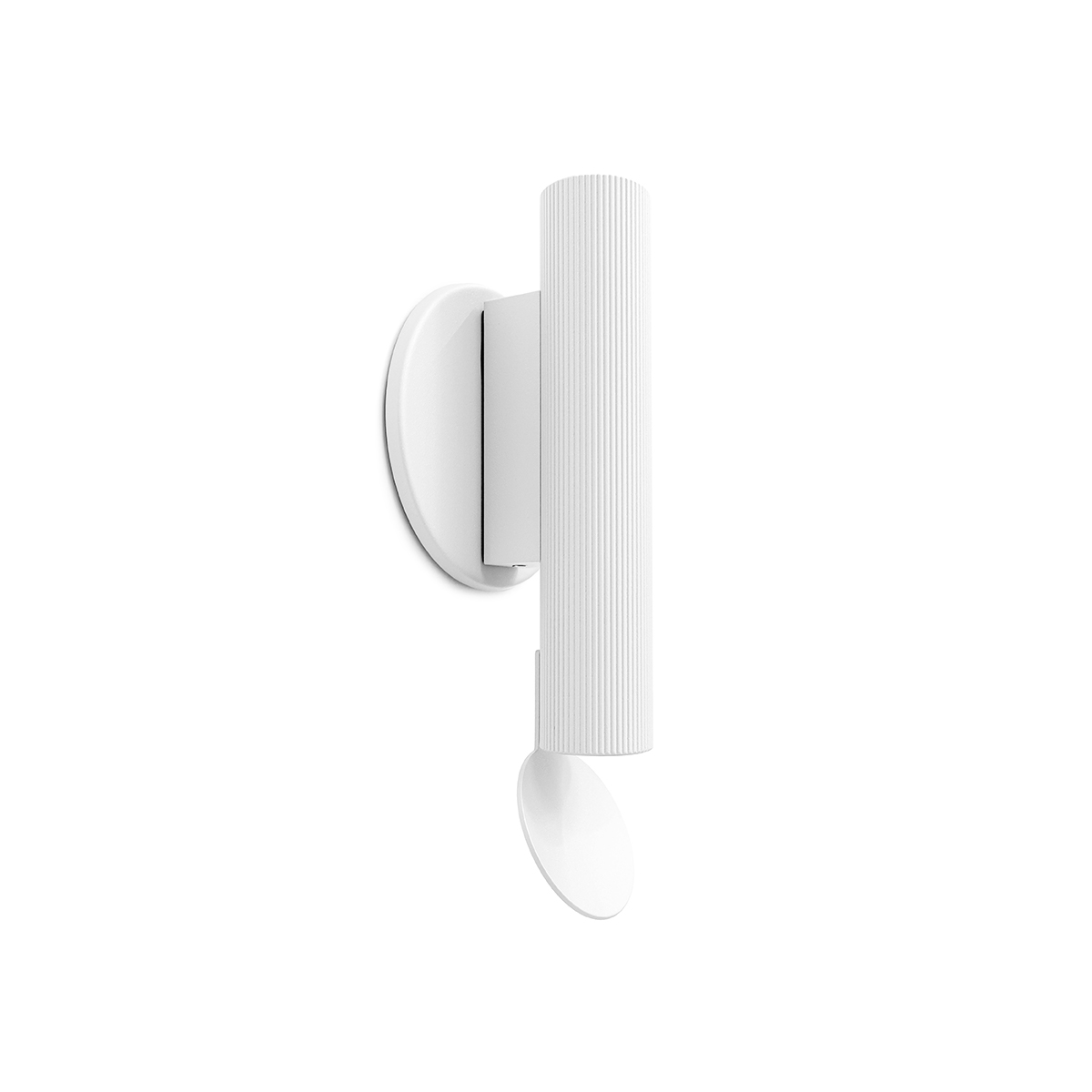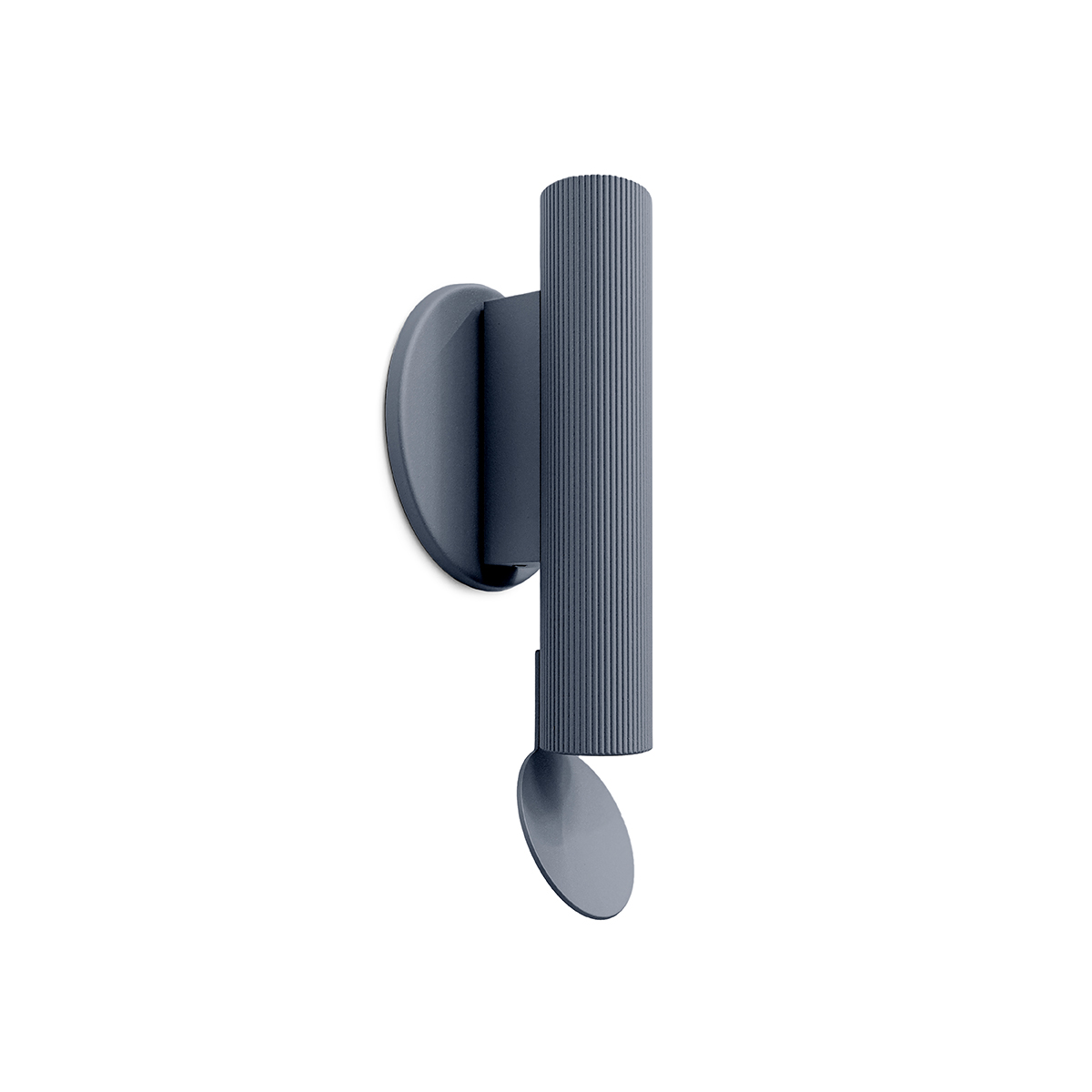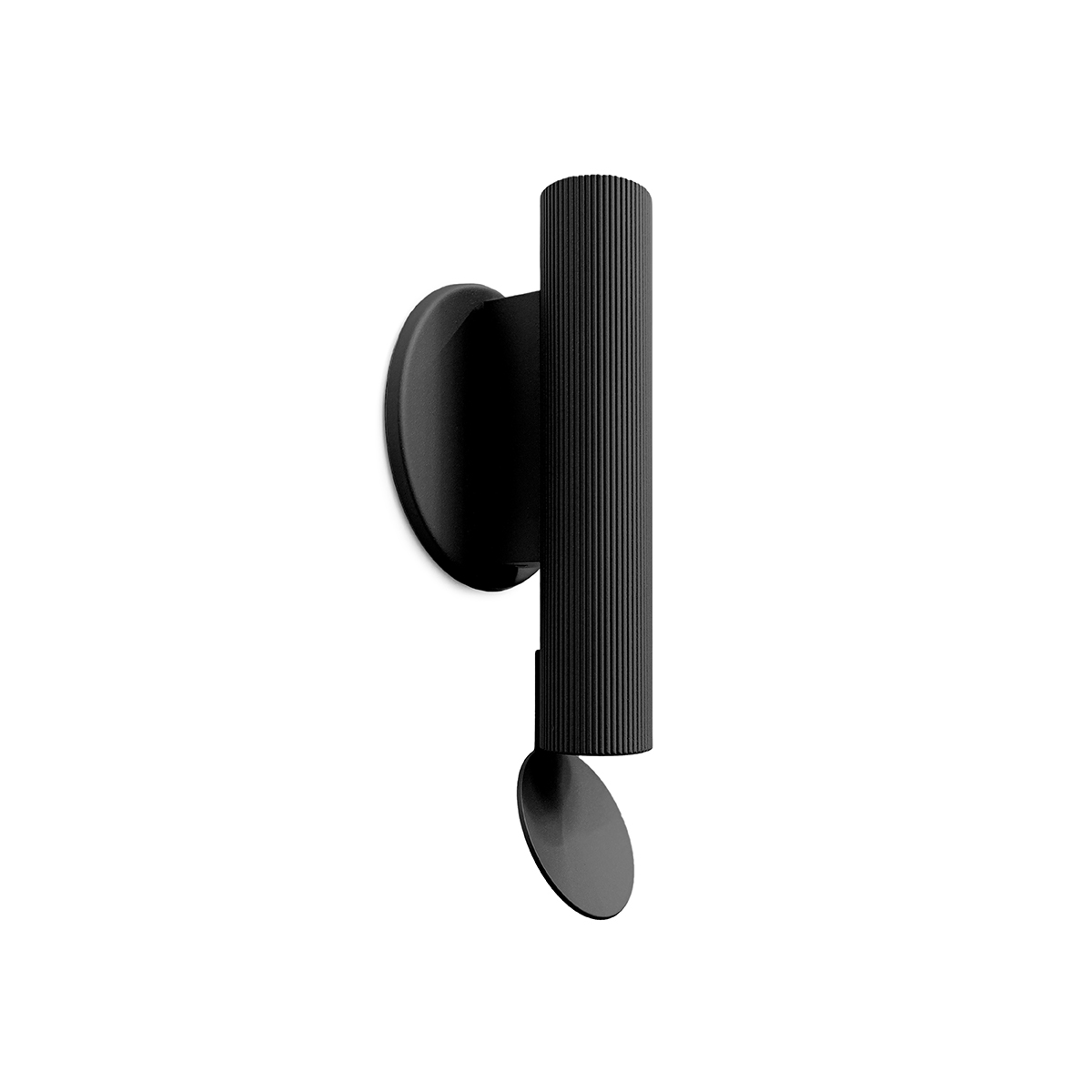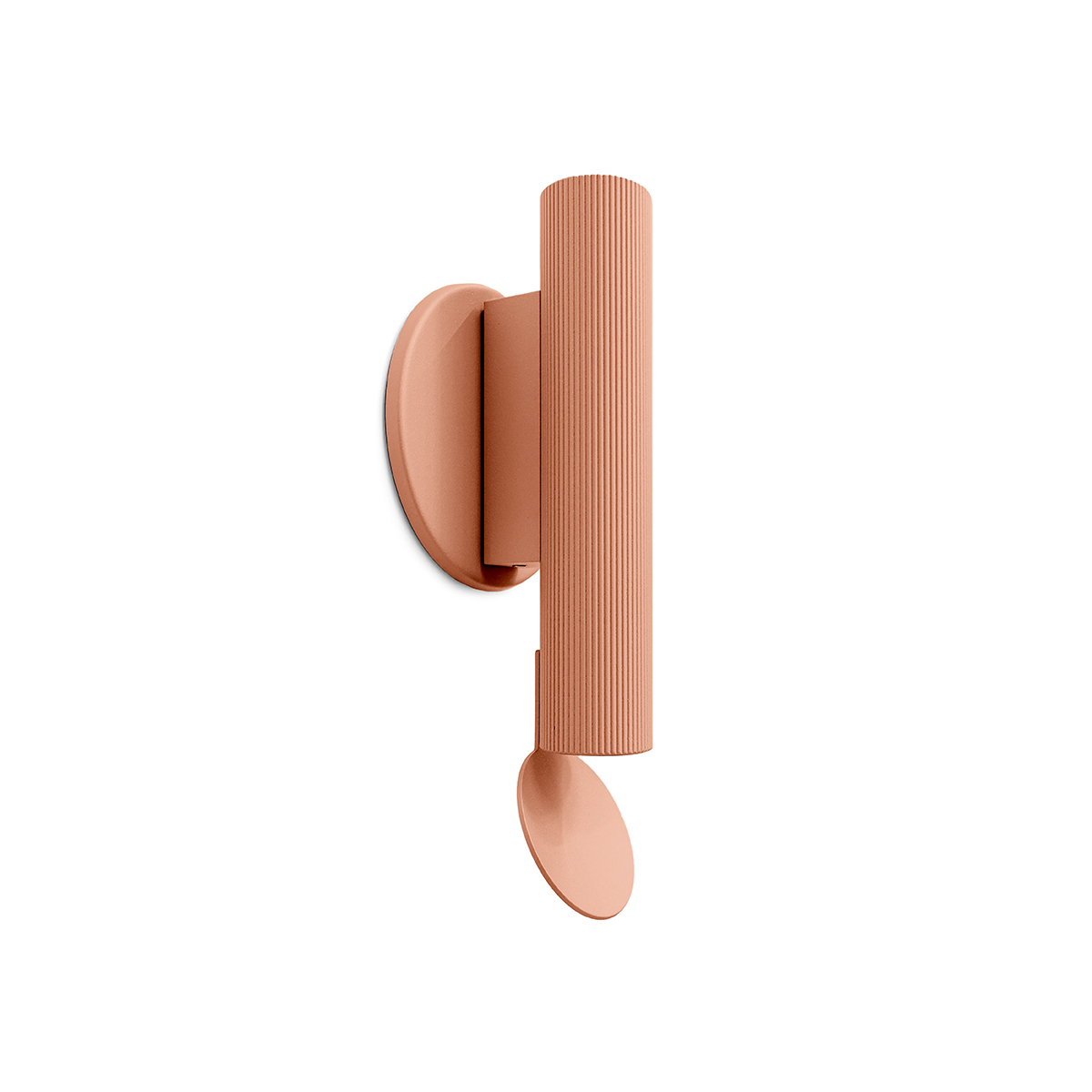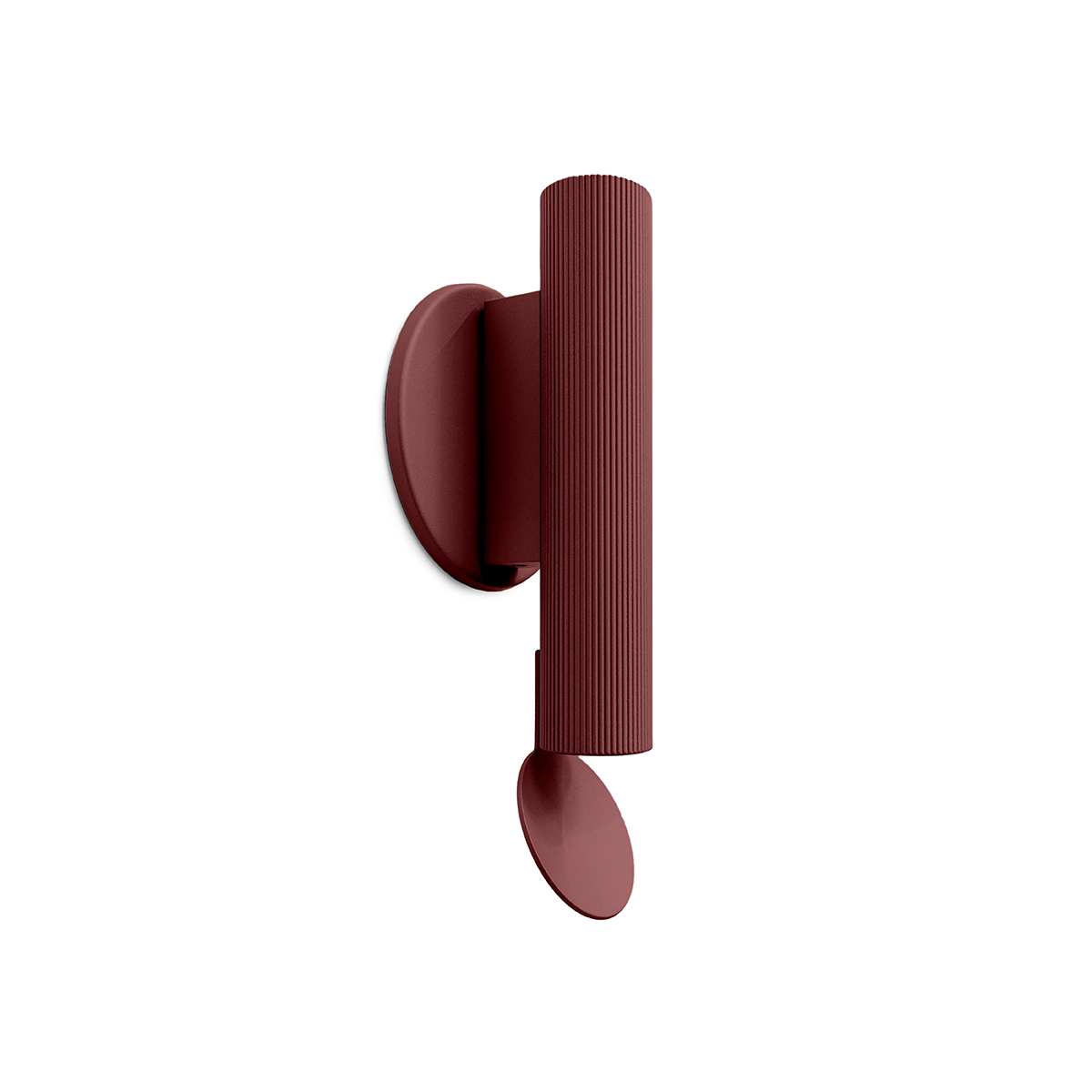 8.9'' H / 19.7'' H / 39.4'' H
A compact lightweight wall sconce.

Indoor only version is available in an anodized blue steel, anodized copper, anodized ruby red, black and white finish.

Note: All Flauta fixture currently comes with a circular back-plate.
8.9'' H / 19.7'' H / 39.4'' H
Diffuser sealed to guarantee water resistance in transparent glass. Integrated LED light source. Driver integrated into the body. Suitable for outdoors. IP 65
This outdoor version (also suitable for indoors) is available in anthracite, black, dark brown, forest green, grey and white.
The deflector accessory, painted to match the lamp's body, can be installed on either the upper or lower head. Held in place by magnets and safety screws, it creates a decorative effect with reflected light.
Visit the following partner retailers and showrooms listed below to see the new wall sconce in person.