Enjoy 30% off
on select designs
from
November 20th - December 1st 2020
Apply discount promotional code at checkout
30% off select top-selling designs that have been in production since our founding in 1962.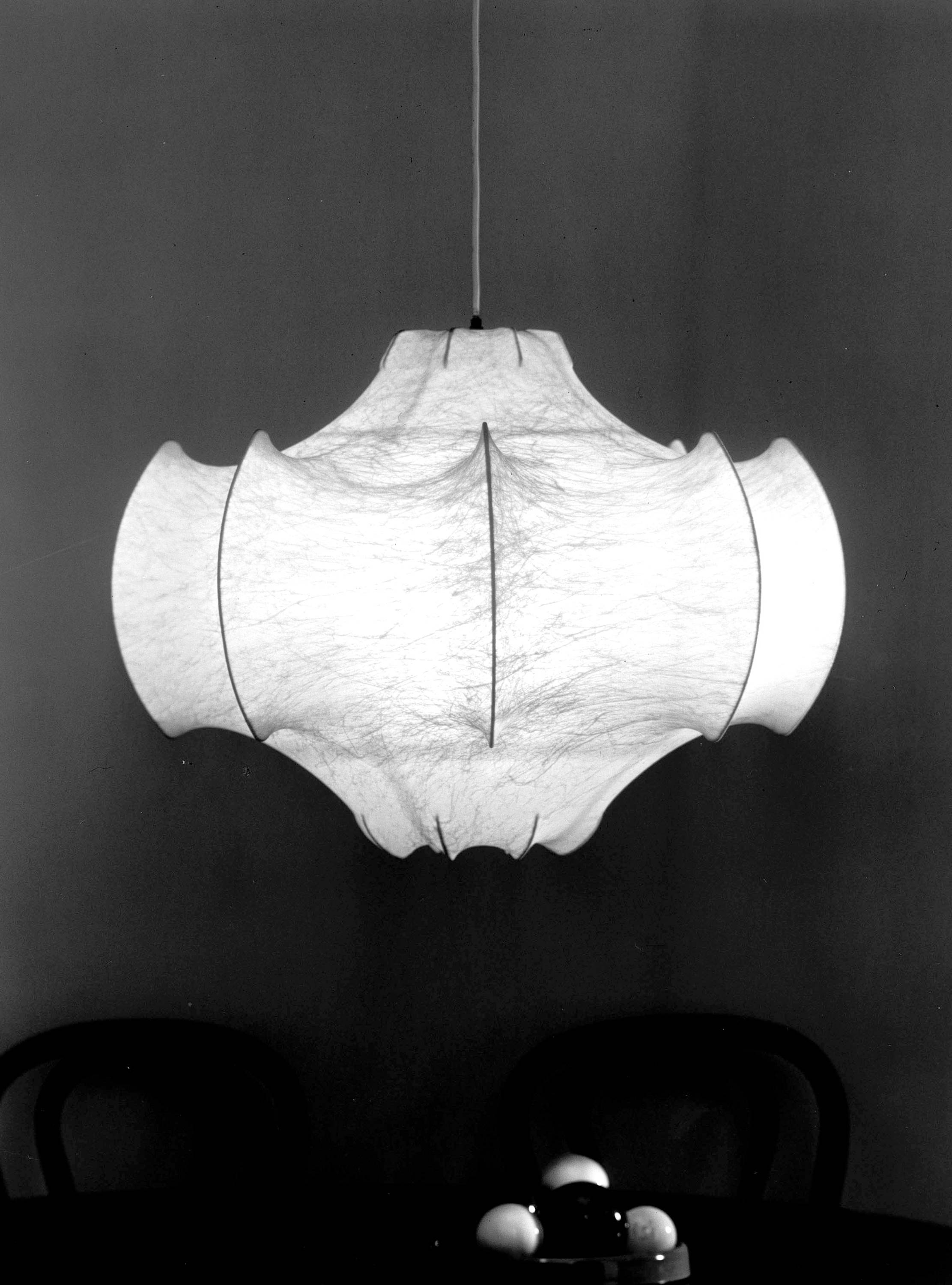 DESIGNED BY
ACHILLE & PIER GIACOMO CASTIGLIONI

The 1960's cocoon-like structure provides a gorgeously glowing diffused light that recreates the ambiance of any room the Viscontea is featured in.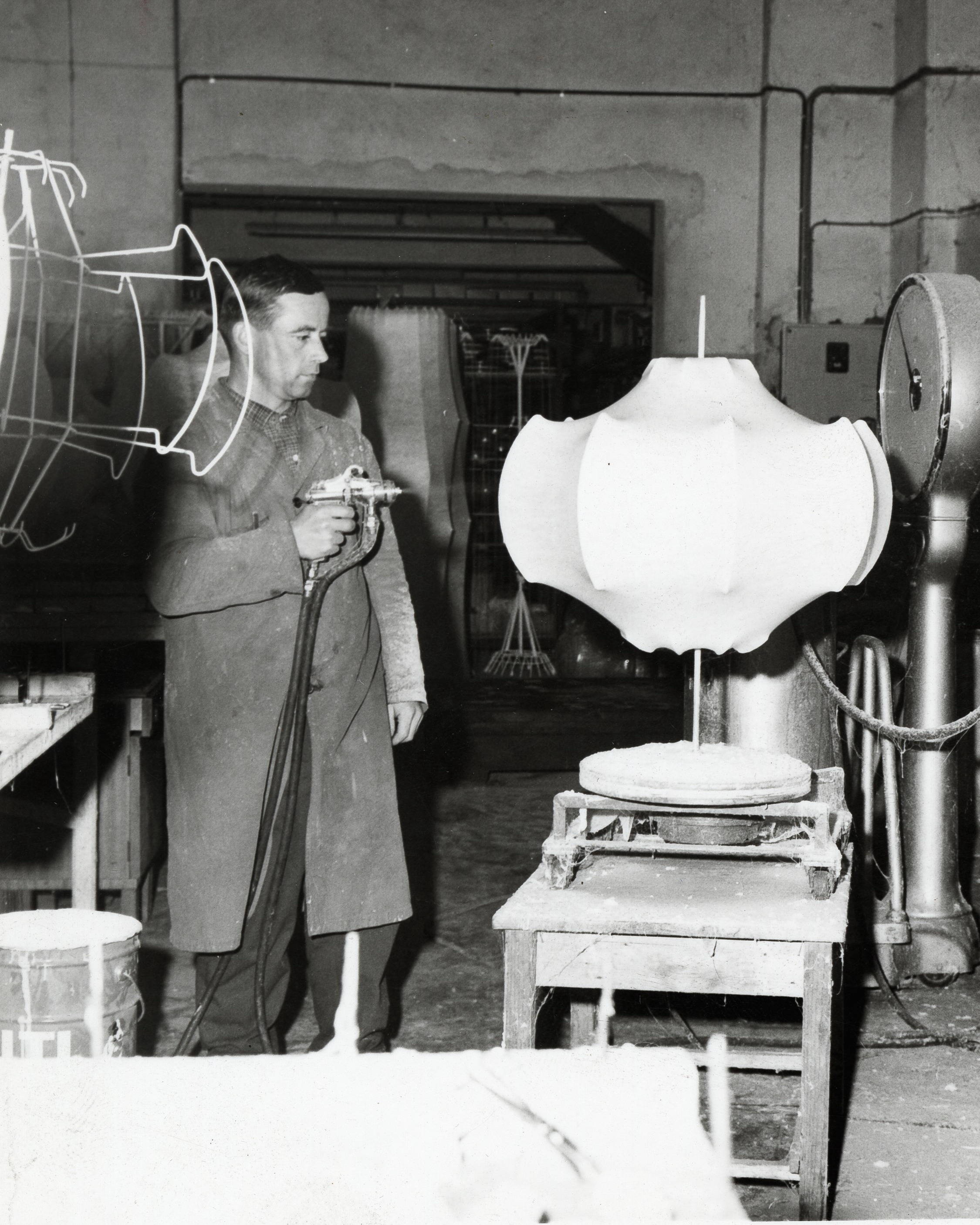 DESIGNED BY
ACHILLE & PIER GIACOMO CASTIGLIONI
Named after "cat," Gatto is a Castiglioni brothers 1960 creation which sits softly on any table, offering a glowing diffused light.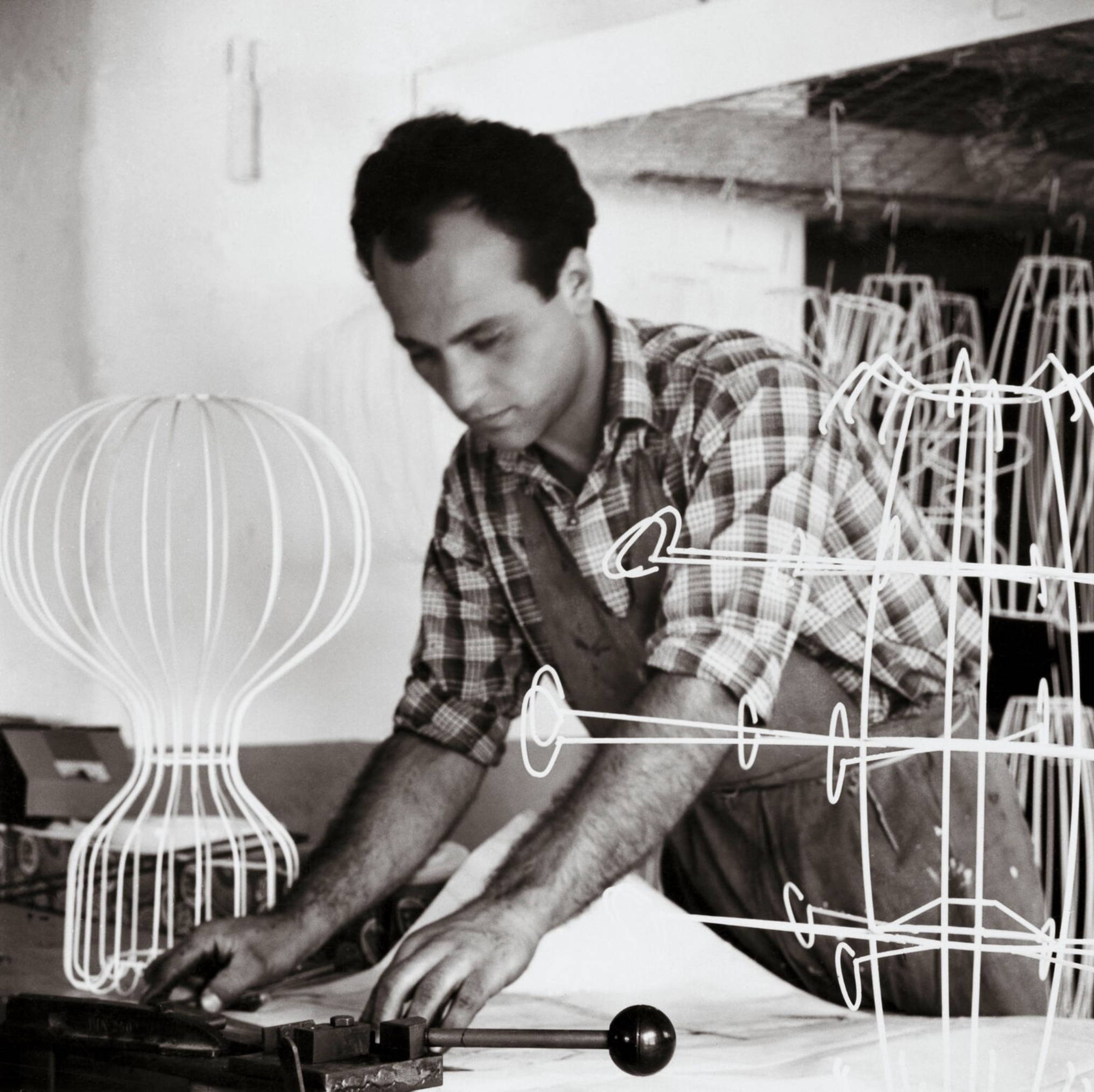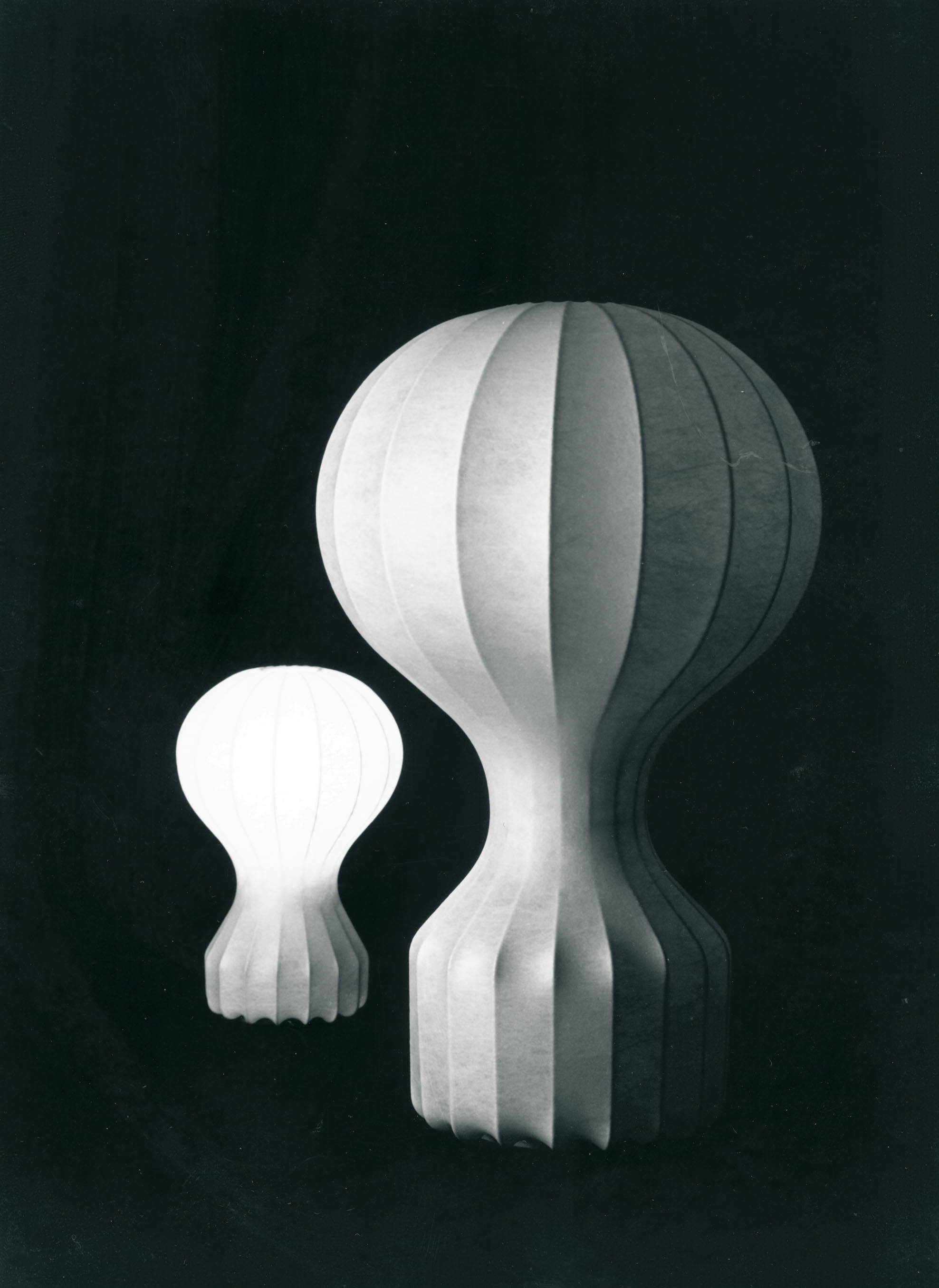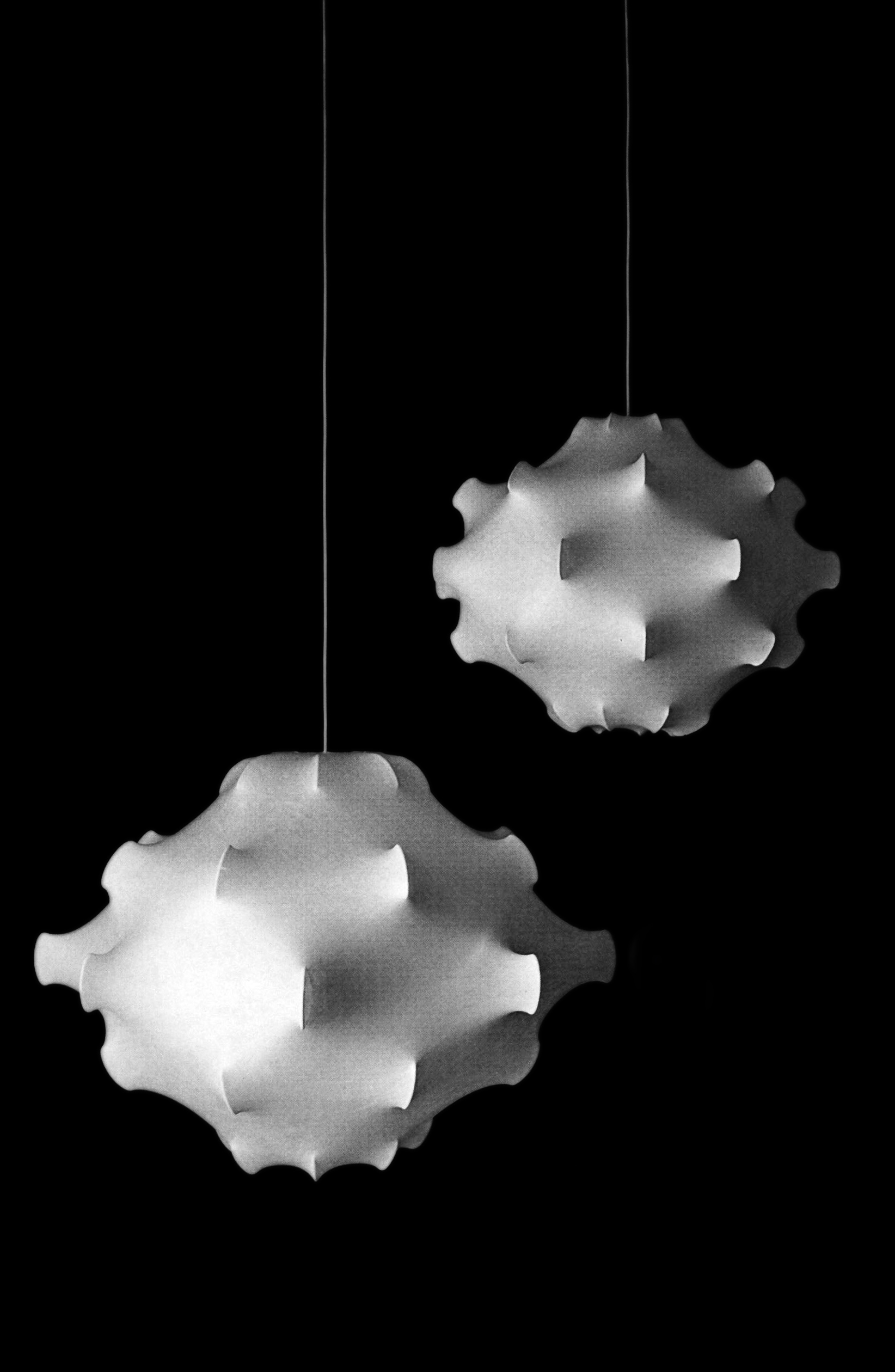 DESIGNED BY
ACHILLE & PIER GIACOMO CASTIGLIONI

Named after the humble dandelion plant, the Taraxacum pendant light, designed in 1960, astonishes a gorgeously diffused blooming light.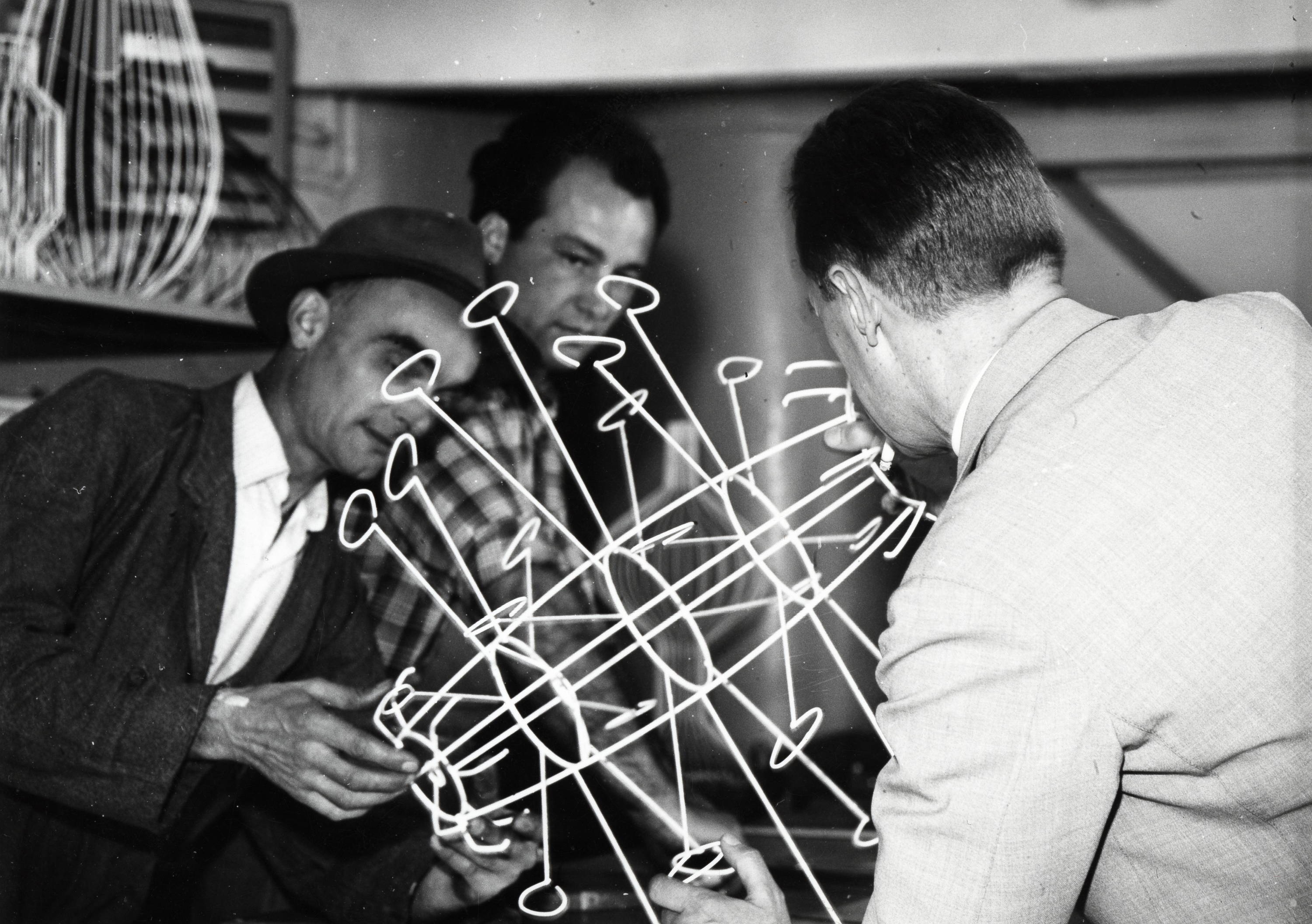 ACHILLE & PIER GIACOMO
CASTIGLIONI
Inspired by a street lamp, Arco's adjustable curved stainless steel stem arches out of a block of white Carrara marble.
---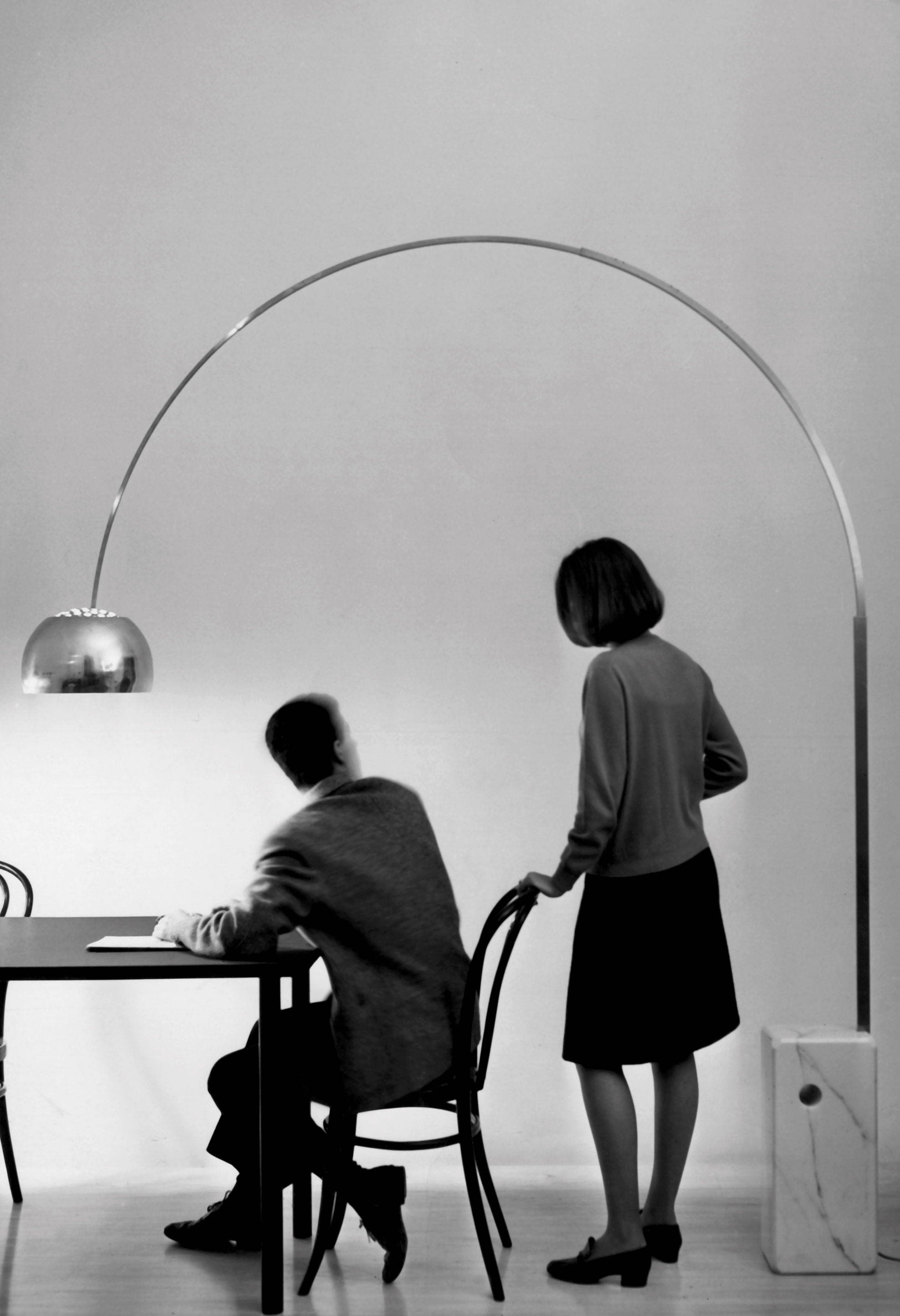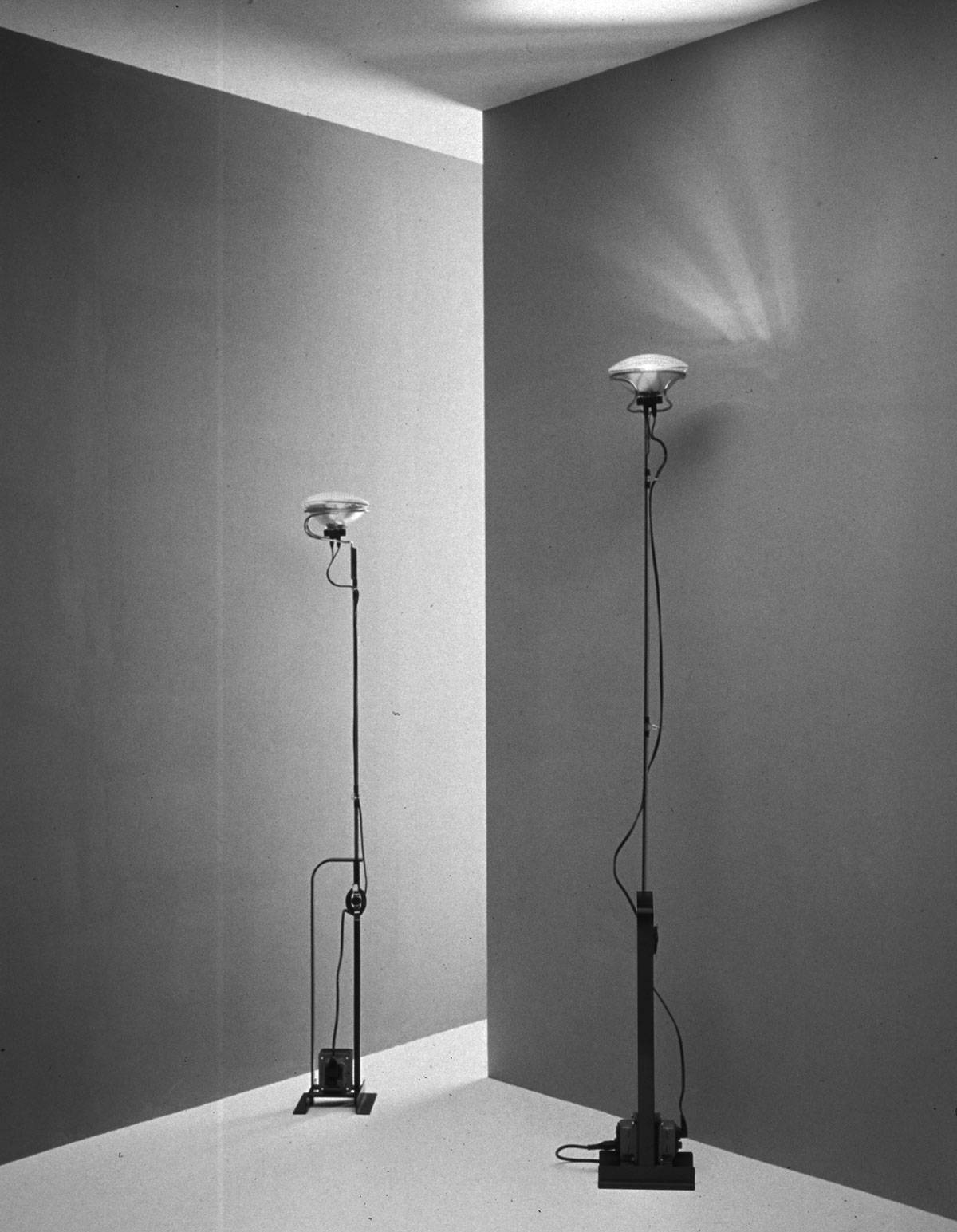 Part fishing pole, part car headlight, the playful yet utilitarian Toio floor lamp provides indirect lighting.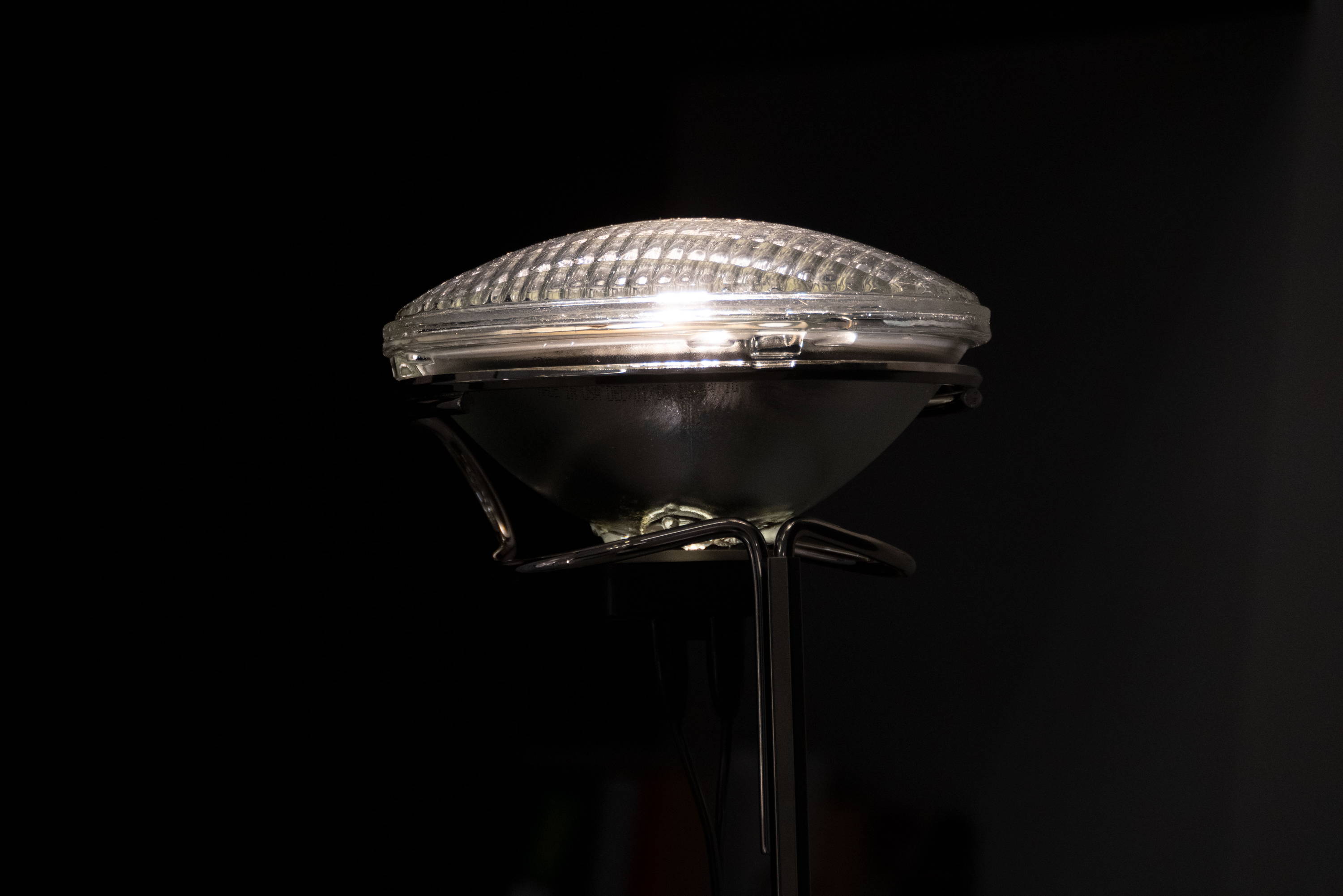 Iconic Taccia has a concave spun-aluminum reflector with a matte white finish, which gives the illusion of an upside-down hanging lamp.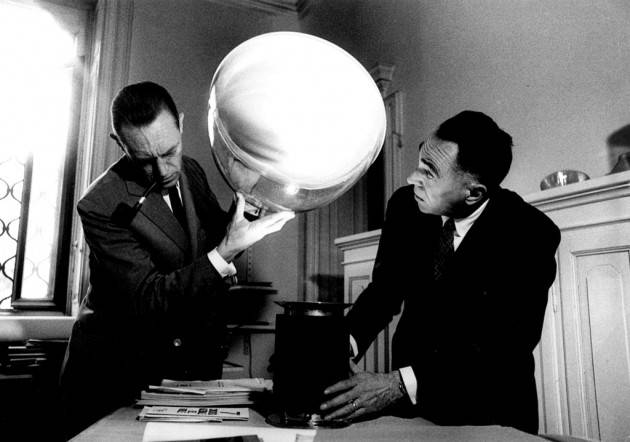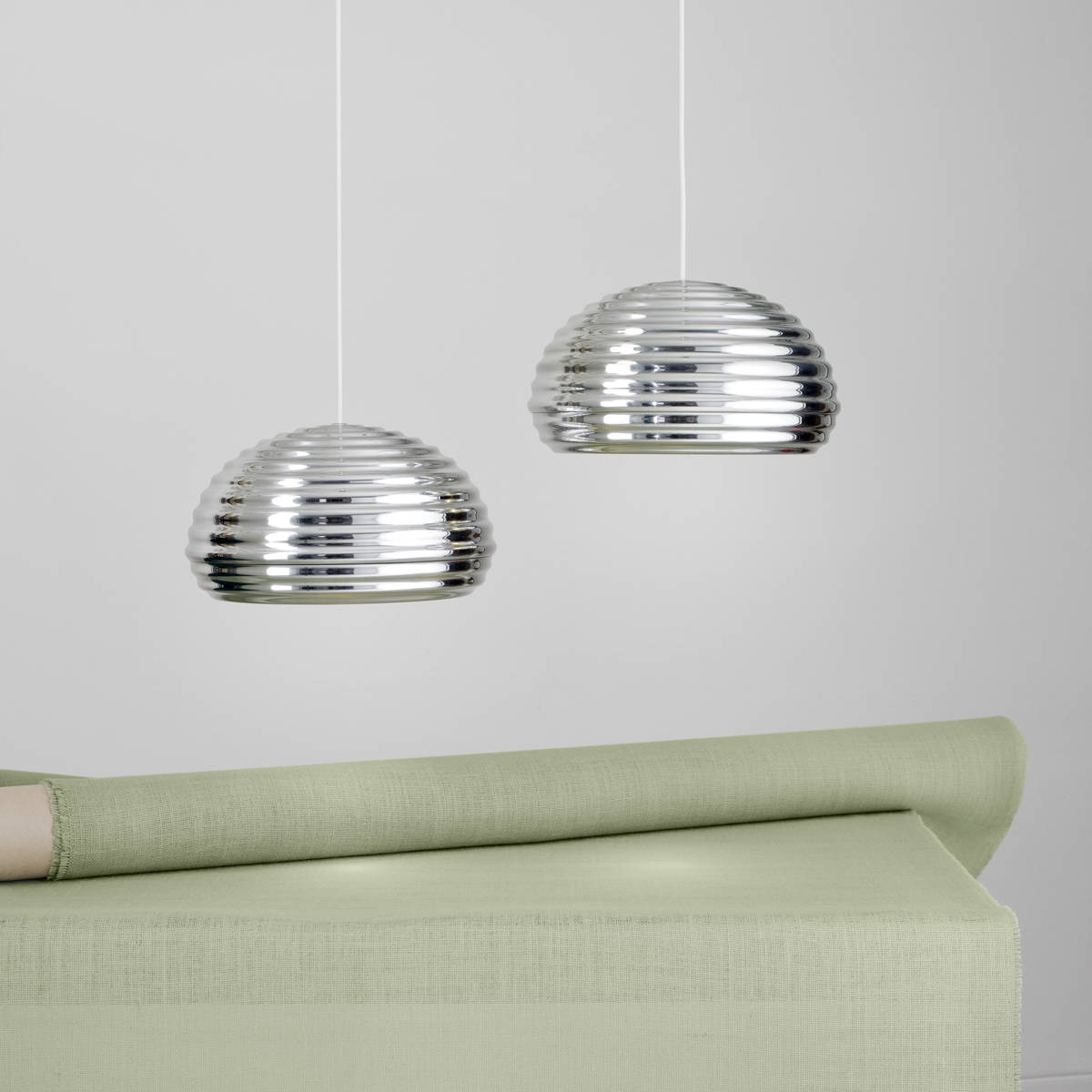 Invoking the busy, bustling energy of a beehive, the Splügen Braü—a creation by the famed Castiglioni brothers—feels both charming and decidedly powerful. Polished and protected with transparent paint, the spun aluminum reflector provides clean, direct light.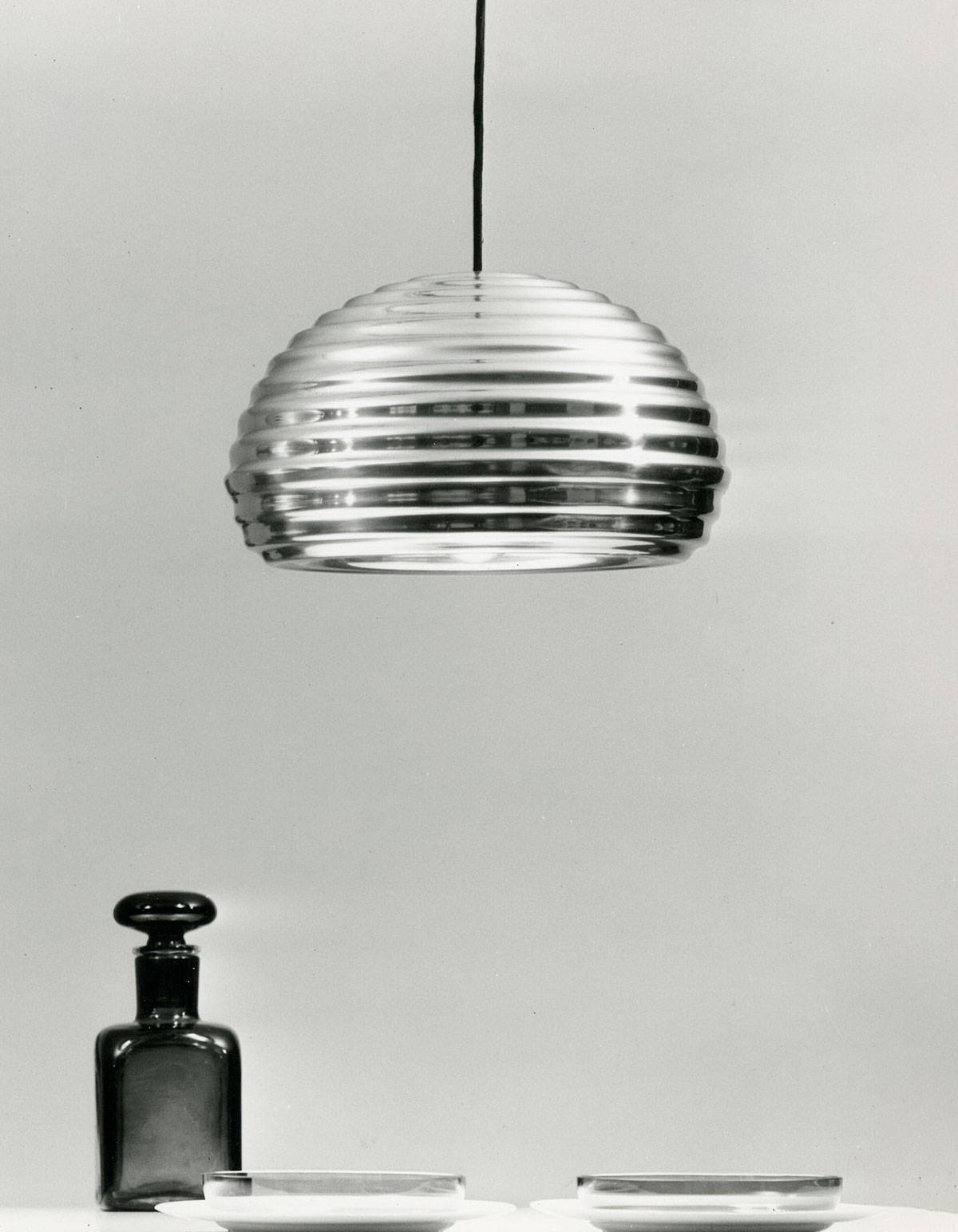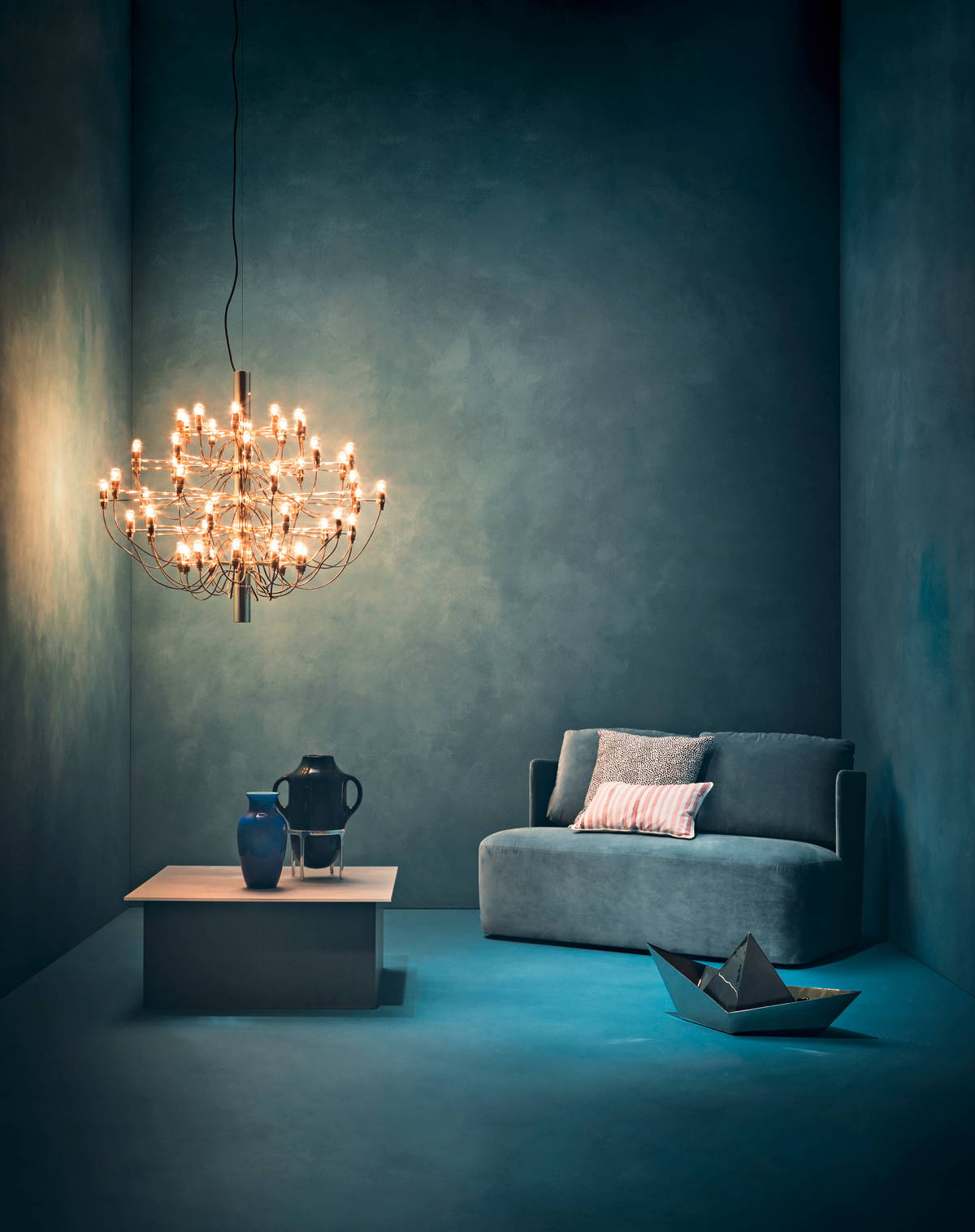 DESIGNED BY
GINO SARFATTI
This iconic 1958 Gino Sarfatti design has served as an ultra-modern representation of the traditional mid-century chandelier.
It holds 18, 30 or 50 bulbs, emitting indirect light.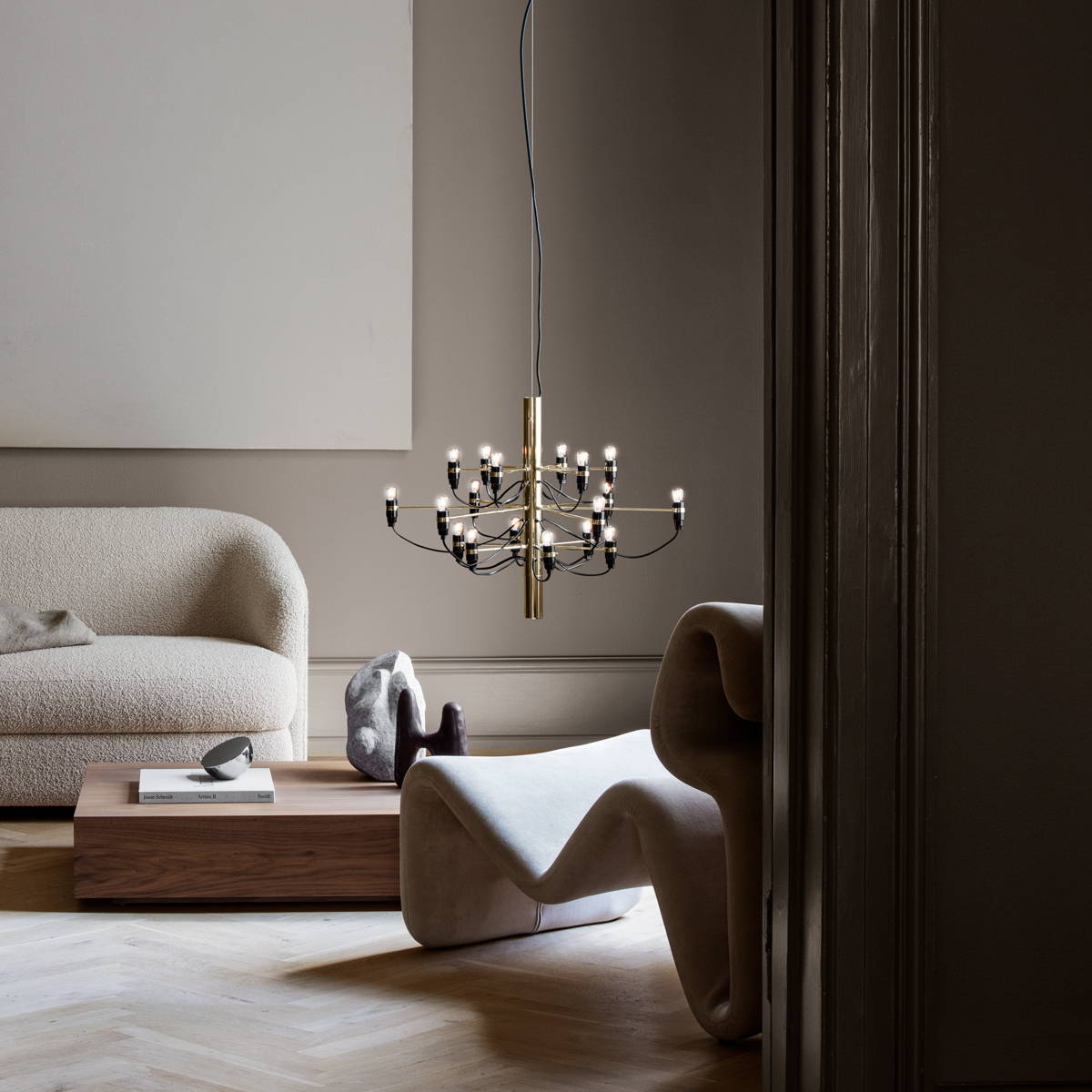 ---
Cyber Week Sale 2020 sale runs Friday, November 20th, 2020 12:01 AM until Tuesday, December 1st, 2020 11:59 PM.
Must use code CYBERWEEK30 at checkout.
Customers must use the code to receive a 30% discount off the retail price on selected merchandise shown on this page, available at usa.flos.com. This offer cannot be combined with any other offer and only one promotion code can be used per order. Valid only for items in stock, purchased either on usa.flos.com or via the FLOS SoHo Showroom, located in New York City. We reserve the right to cancel any order due to unauthorized, altered, or ineligible use of offer and to modify or cancel this promotion due to system error or unforeseen problems.
See the full list of eligible products below:
AU135059 2097/18 Brass, AU135057 2097/18 Chrome, AU135031 2097/18 Matte Black, AU140059 2097/30 Brass , AU140057 2097/30 Chrome, AU140031 2097/30 Matte Black, AU150059 2097/50 Brass, AU150057 2097/50 Chrome, AU150031 2097/50 Matte Black, FU030000 Arco Incandescent, F0303000 Arco LED, FU260109 Gatto, FU270109 Gatto "Piccolo" Small, FU640000 Splugen Brau, F6602046 Taccia LED Anodized Bronze, F6602004 Taccia LED Anodized Silver, F6602030 Taccia LED Black, F6604046 Taccia Small LED Anodized Bronze, F6604004 Taccia Small LED Anodized Silver, F6604030 Taccia Small LED Black, FU740109 Taraxacum 1, FU740209 Taraxacum 2, FU760030 Toio Black, FU761030 Toio, Matte Black Limited Edition, FU760035 Toio Red, FU760009 Toio White, and FU800109 Viscontea.