An elegant lighting collection featuring a series of interlocking linear LED luminaires, now in a new Argent finish.

"Coordinates is a lighting system consisting of horizontal and vertical strip lights that form illuminated grid-like structures of various complexities.
The system can be easily adapted for different environments of varying scale." - Michael Anastassiades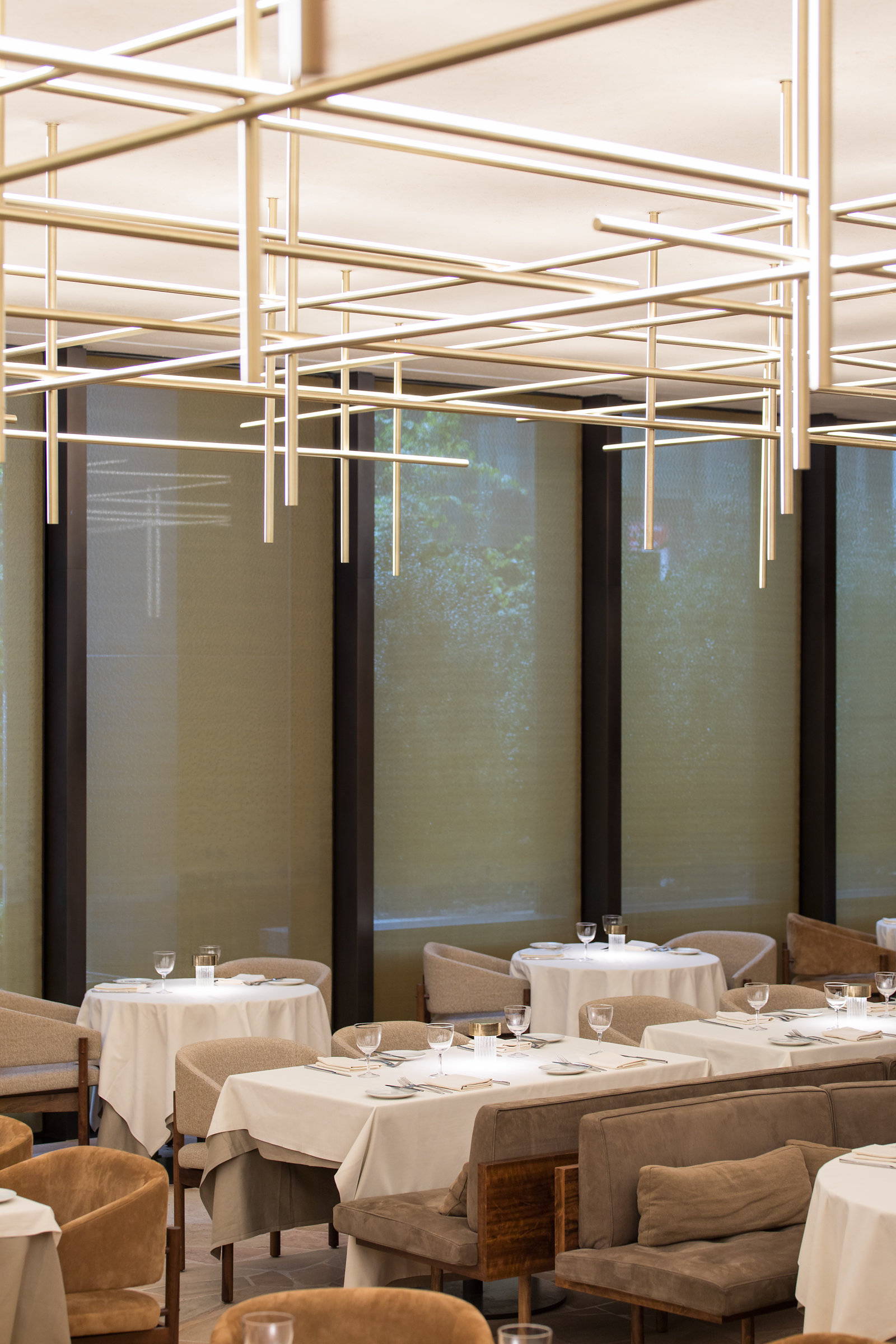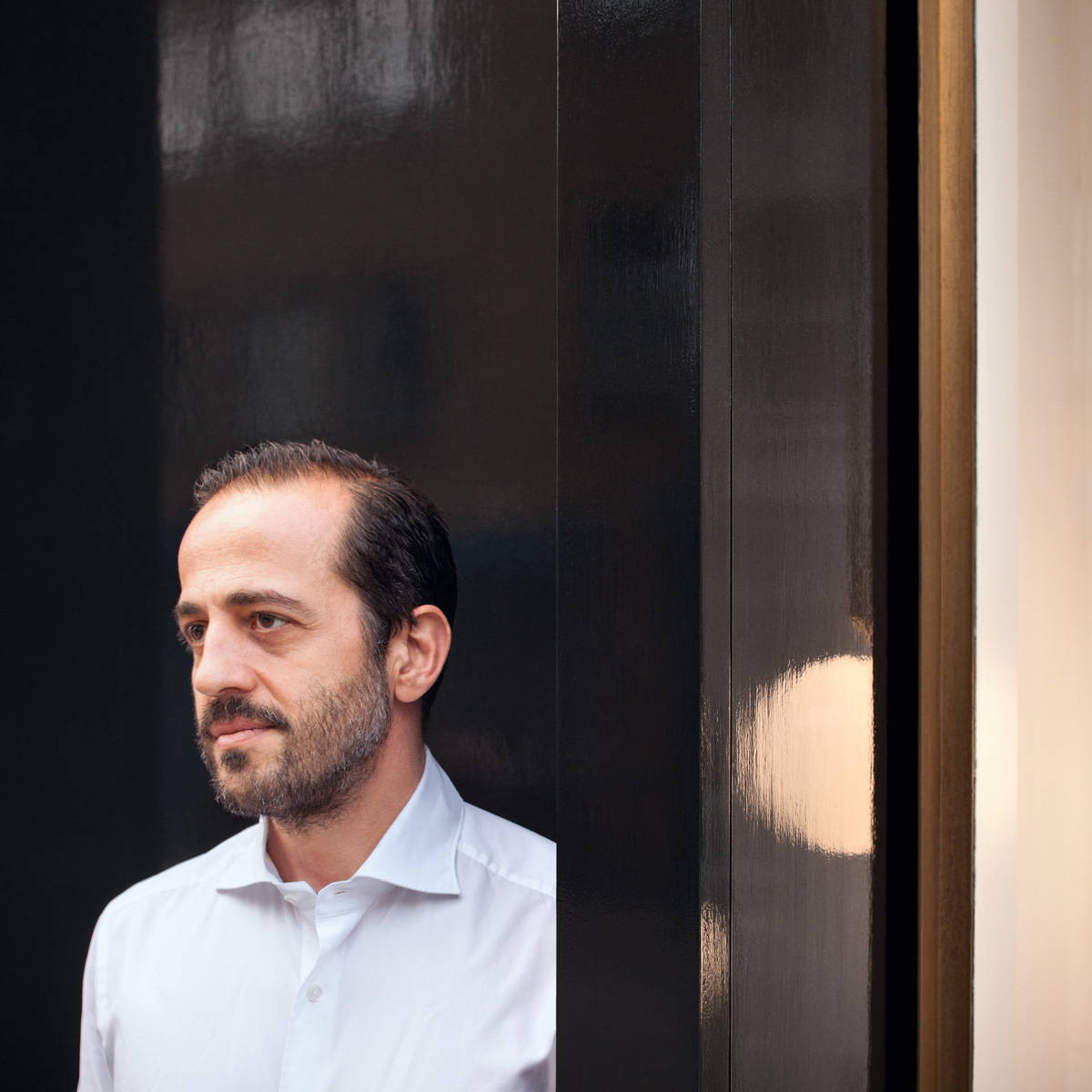 Its first iteration was for the New York's Four Seasons restaurant, and now the custom concept is available in either bespoke structures or pared down standard lamps to meet the growing need for flexible lighting in residential and commercial spaces.
Each suspended element is powered and supported by an invisible electrical and mechanical connection designed specifically to allow for the composition of the four hanging models (S1, S2, S3, S4). The Module S is also available to create semi-custom designs for large-scale installations.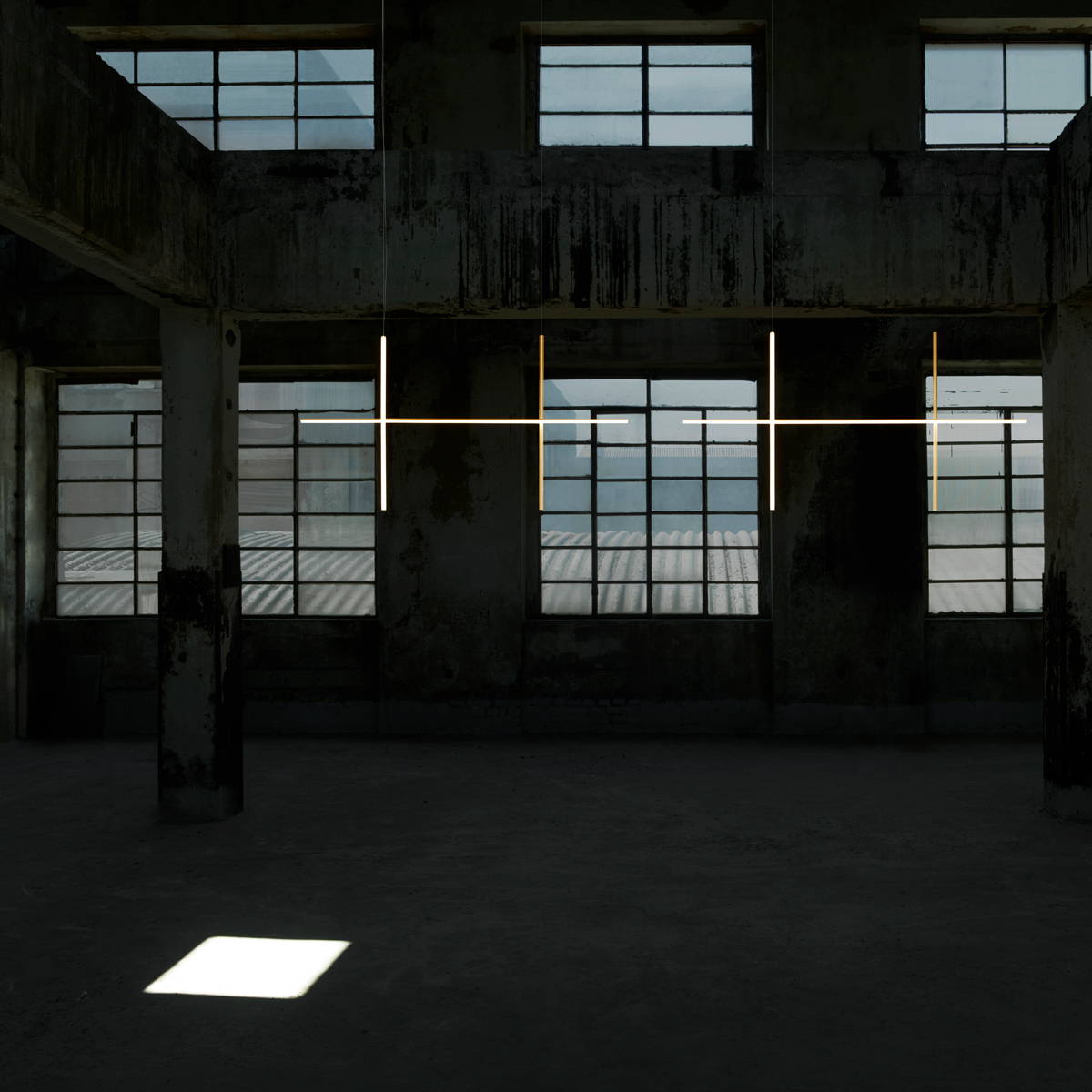 Explore Coordinates at Cristallerie Fratelli Livellara in Milan. Step inside the 1920s, futurist-inspired factory, these modern works of industrial design find effortless equilibrium.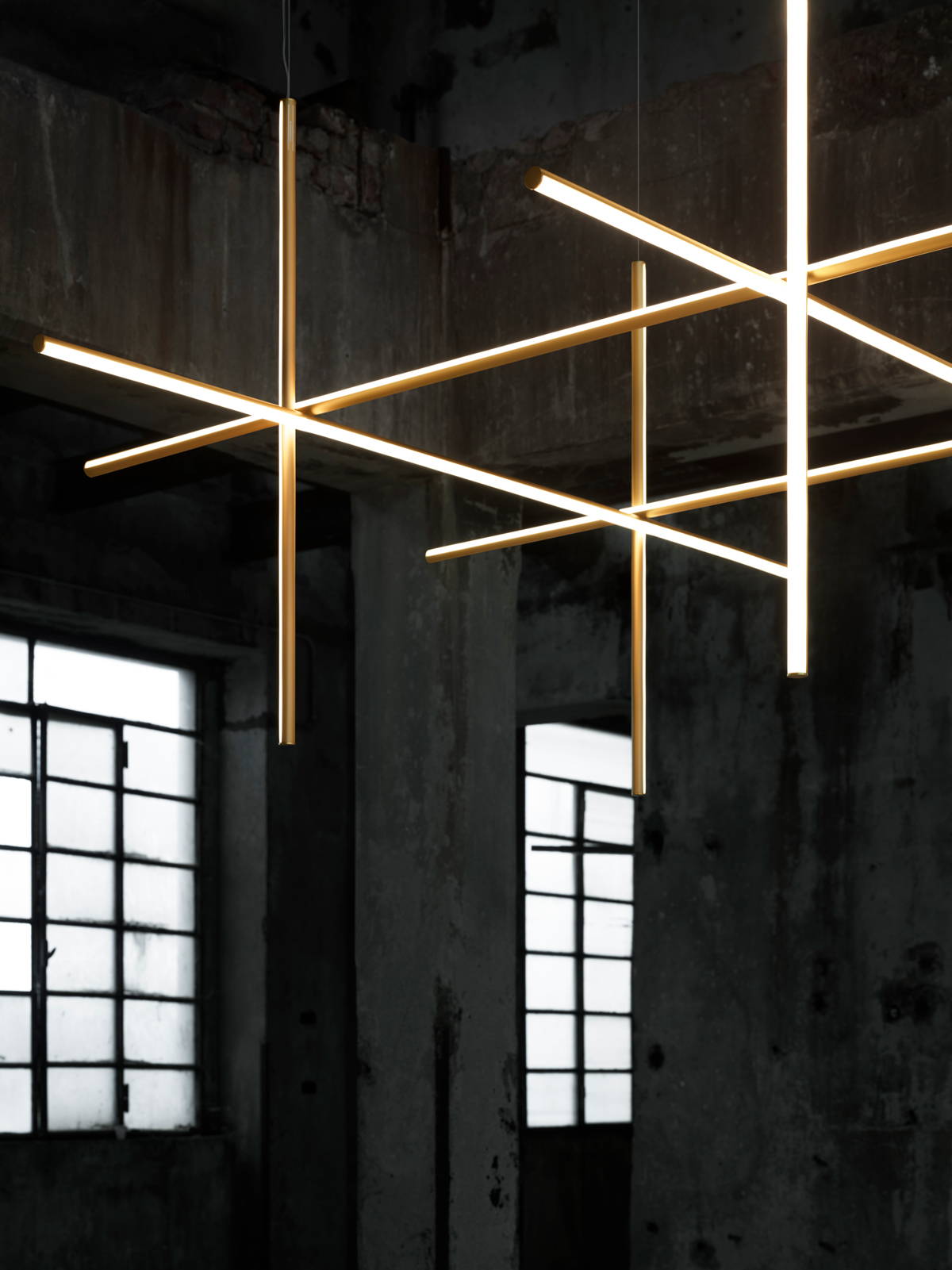 Exact, and elegant, the collection offers various flexible ceiling-mounted yet formally rigorous solution for a diverse range of indoor environments, providing maximum impact with a minimal touch.
A vertical floor lamp model featuring a simple round base and two lighting bars, which can be set at the preferred beam angle during assembly.
A wall-mounted light, providing diffused light composed of a single horizontal bar (model wall 1) or a vertical and horizontal bar (model wall 2).
Visit the following retailers below to see the new lighting system Coordinates in-person.
Find the Flos authorized retailers near you.