From table to outdoor fixtures, the Bellhop collection continues to expand with the introduction of an indoor up-lit floor lamp.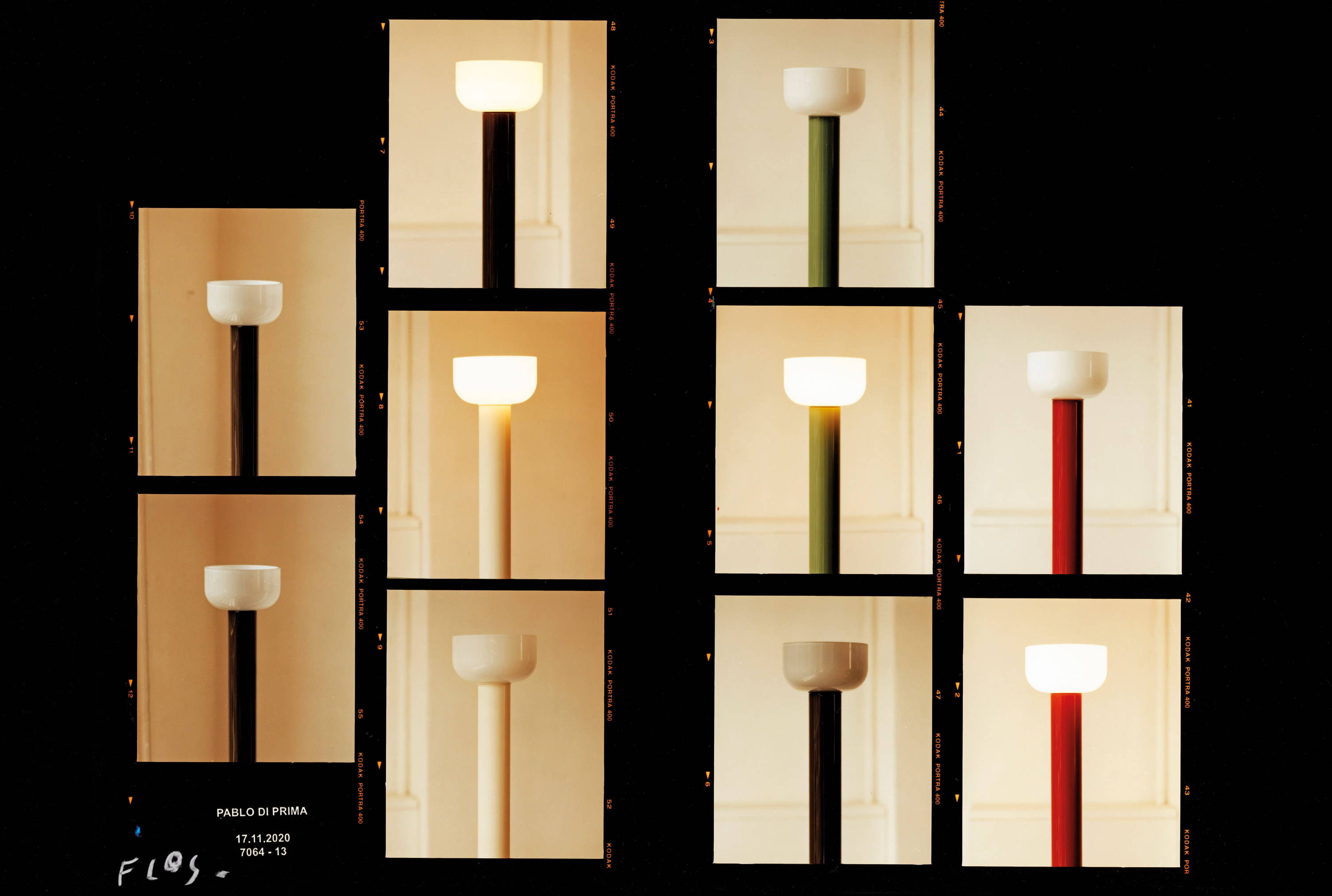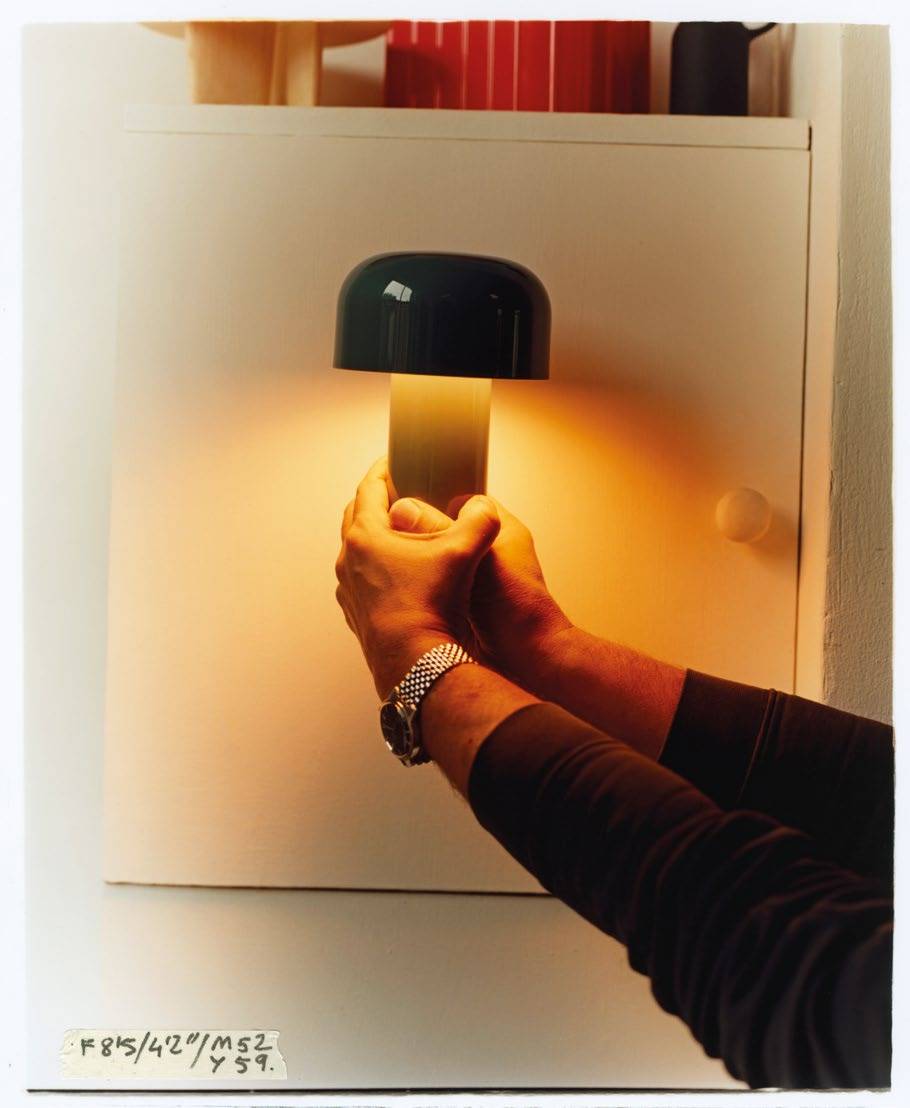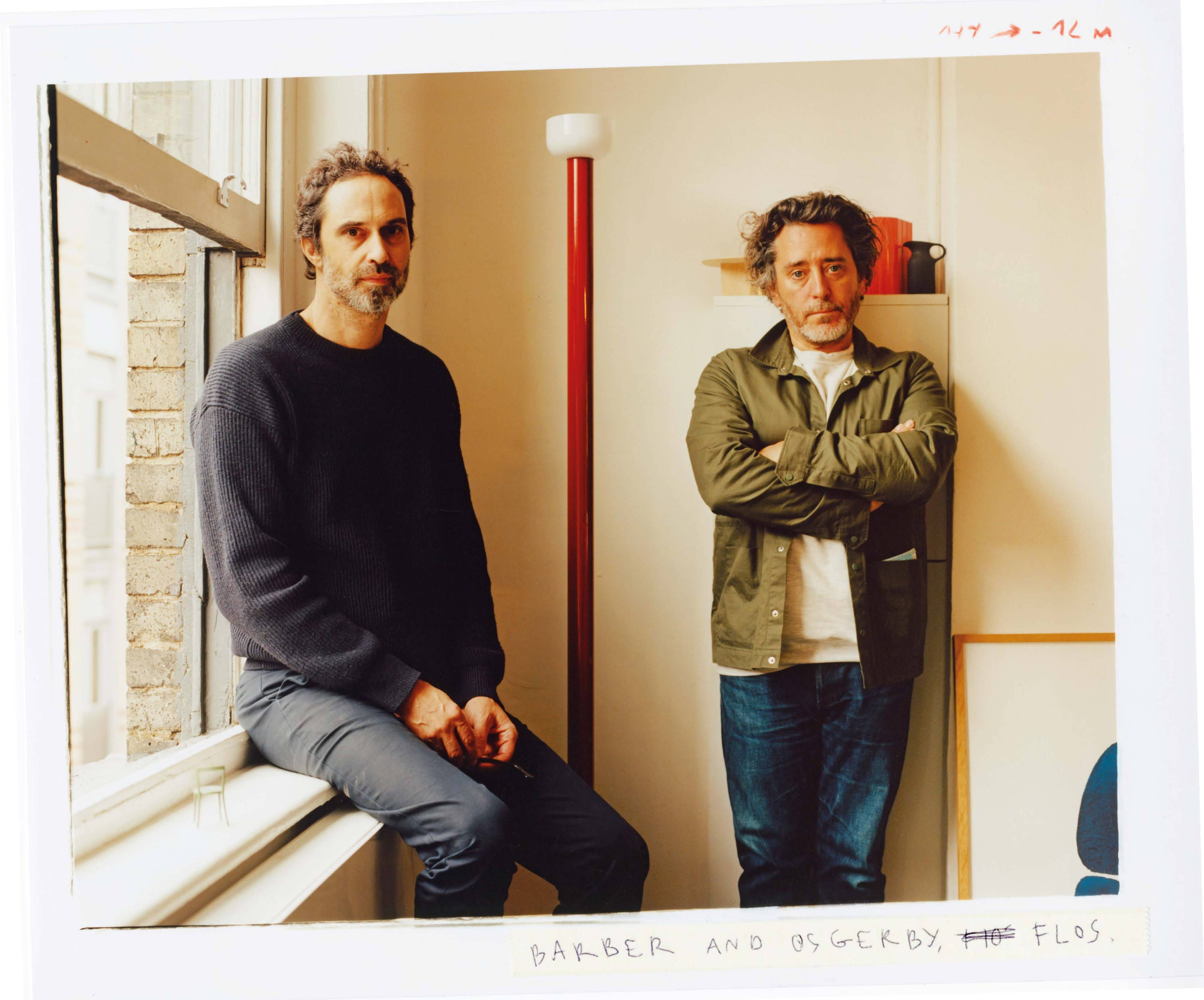 EDWARD BARBER & JAY OSGERBY
Designed in 2017, Bellhop was conceived as a table lamp for the London Design Museum restaurant. British designers Edward Barber and Jay Osgerby pay homage to the hatted hotel porter, where it gets its name.

The latest model turns the original design on its head; cleverly integrating Bellhop into the architecture with a new wall model. The Bellhop Wall Up maintains the design's distinctive shape while using Flos's new
high-performance technology to push light upwards into the room.
For the floor version, the designers flipped the initial Bellhop table diffuser upside down and lengthened the stem nearly 6ft high.
Floor lamp provides indirect light and

constructed from painted glass, aluminum, and a concrete base.
Visit the following retailers below to check out the new Bellhop Floor lamp in-person.
Find the Flos authorized retailers near you.
Portable and elegant, Bellhop functions like a modern day candle by providing an atmospheric pool of light. The cordless tabletop lamp can be carried around anywhere. It remains charged up to 24 hours. Available in six finishes.

The sleek bell-shaped design provides a soft diffused light for the outdoors. Perfect for deck, porch, and patio wall illumination.
Bellhop moves outdoors. The bollard diffuses a soft light designed to illuminate outdoor landscapes or pathways.
Bellhop utilizes the latest generation LED technology installed around the lamp head, protected by an opal optic diffuser, allowing a smooth and homogeneous light to radiate all around the pole.