Nearly fifty years after the initial launch, the iconic wall lamp is reintroduced in new colors celebrating architect Paolo Rizzatto's original design.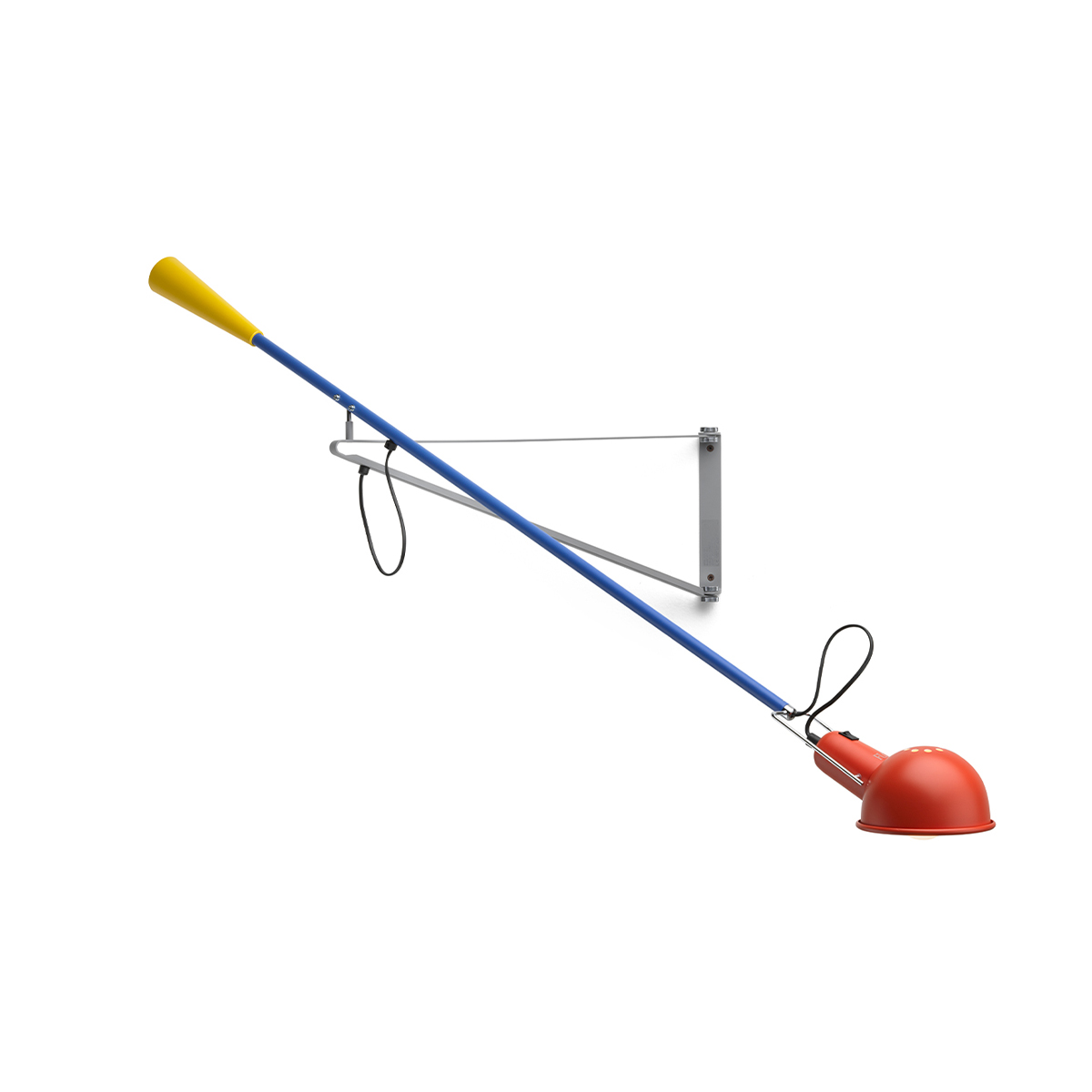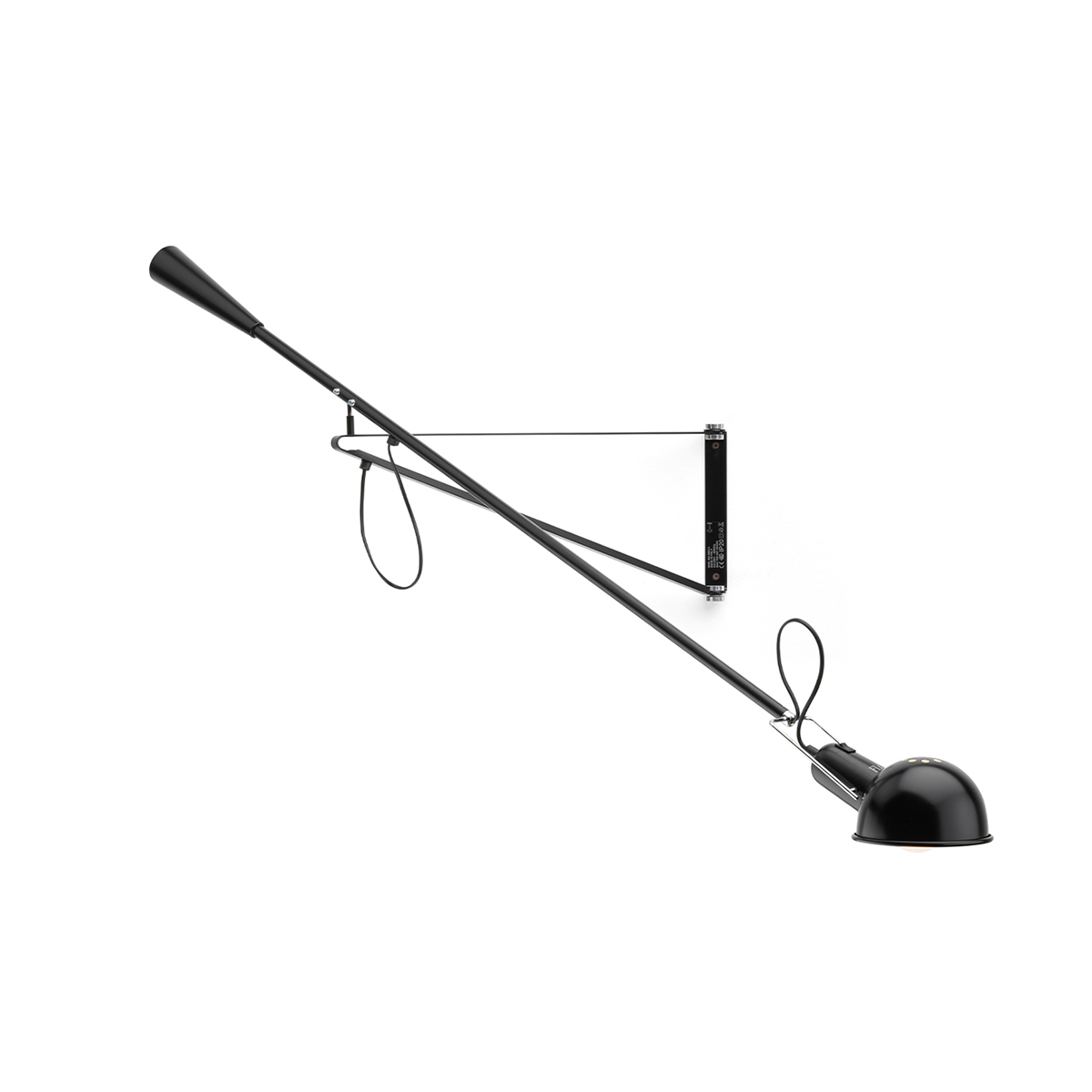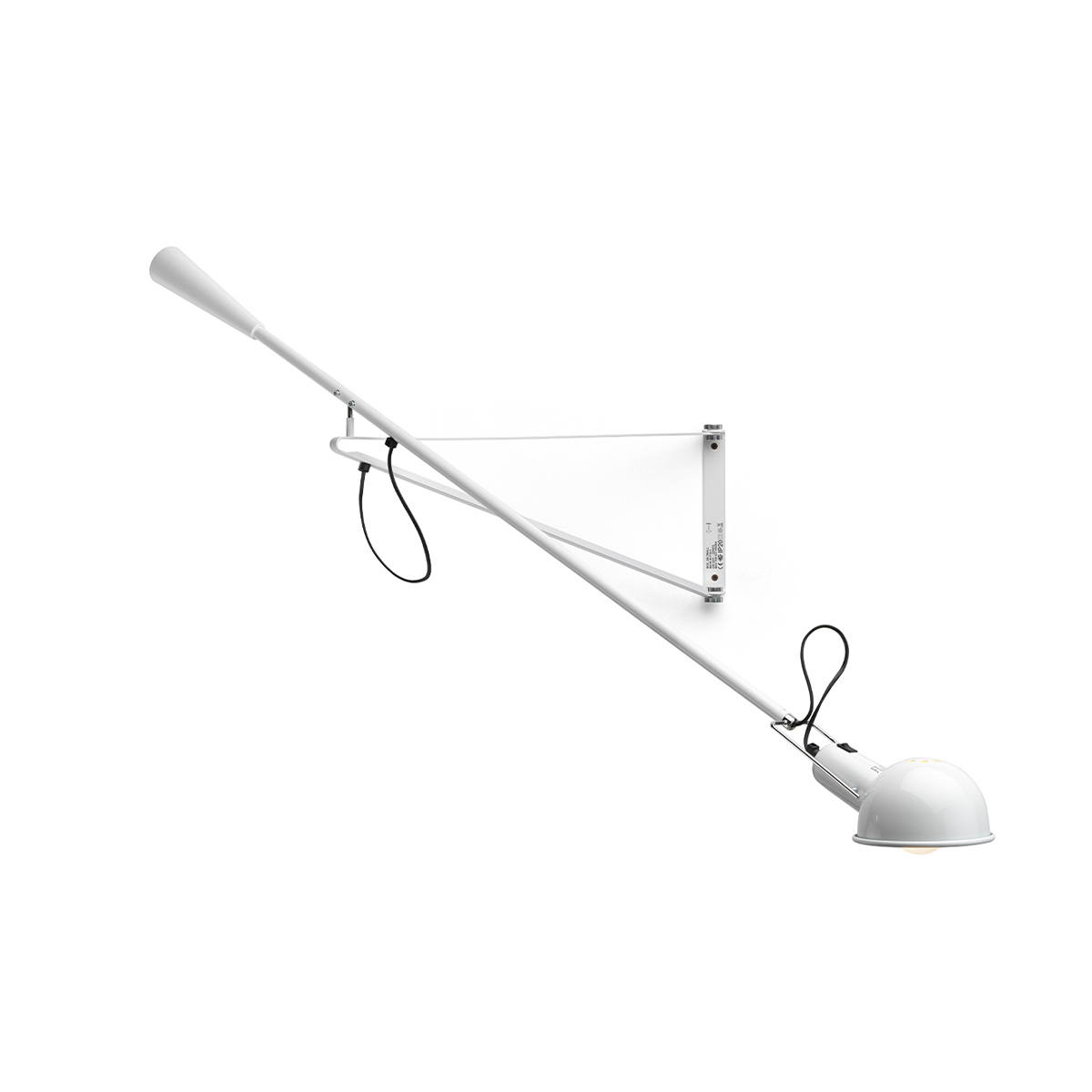 265 Small is the latest iteration of the 265. The wall lamp uses the same iconic design, materials, and color finishes as the 265, but is reinterpreted into new, more compact proportions: the arm features a shorter lenght—59 inches versus the original 96 inches.
Versatile, dynamic, and vibrant, 265 Small in the perfect tool to light up any place, in any space.
A multi-angle rotatable adjustable swing arm wall lamp. The lamp head—which rotates 360 degrees so it can be aimed in any direction—provides a clean, direct light. There is an on/off switch on the socket holder and a plug-in power cord measuring 80 inches.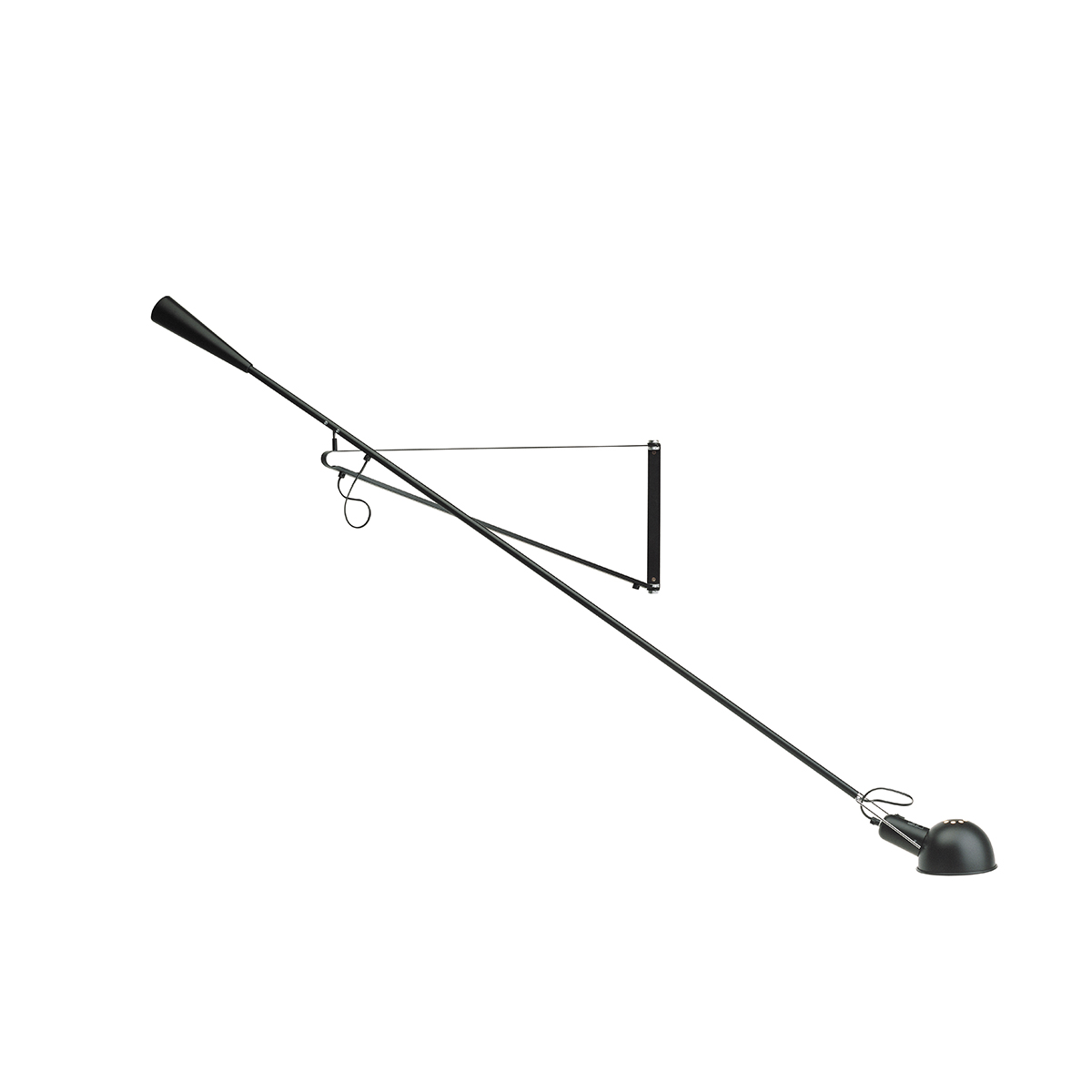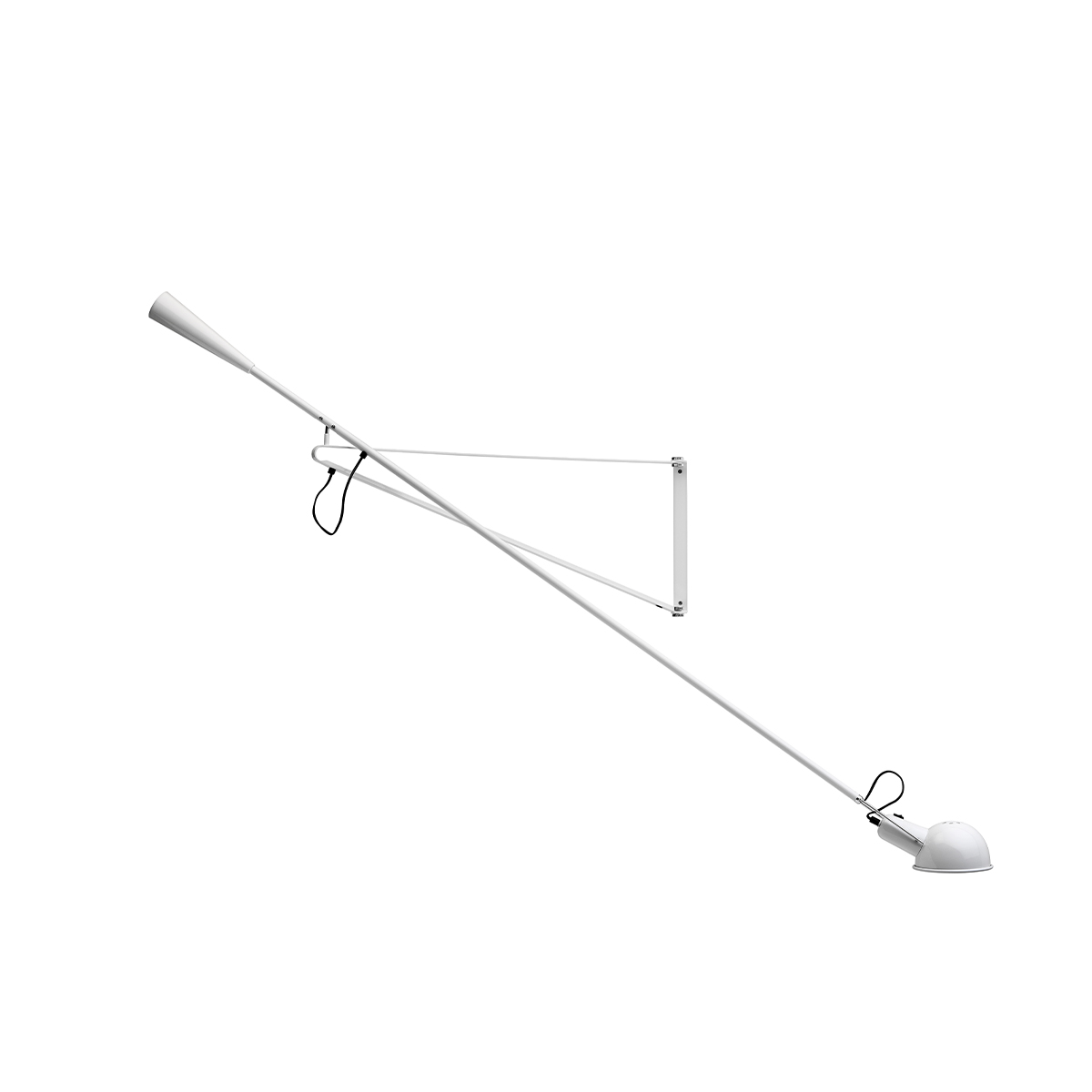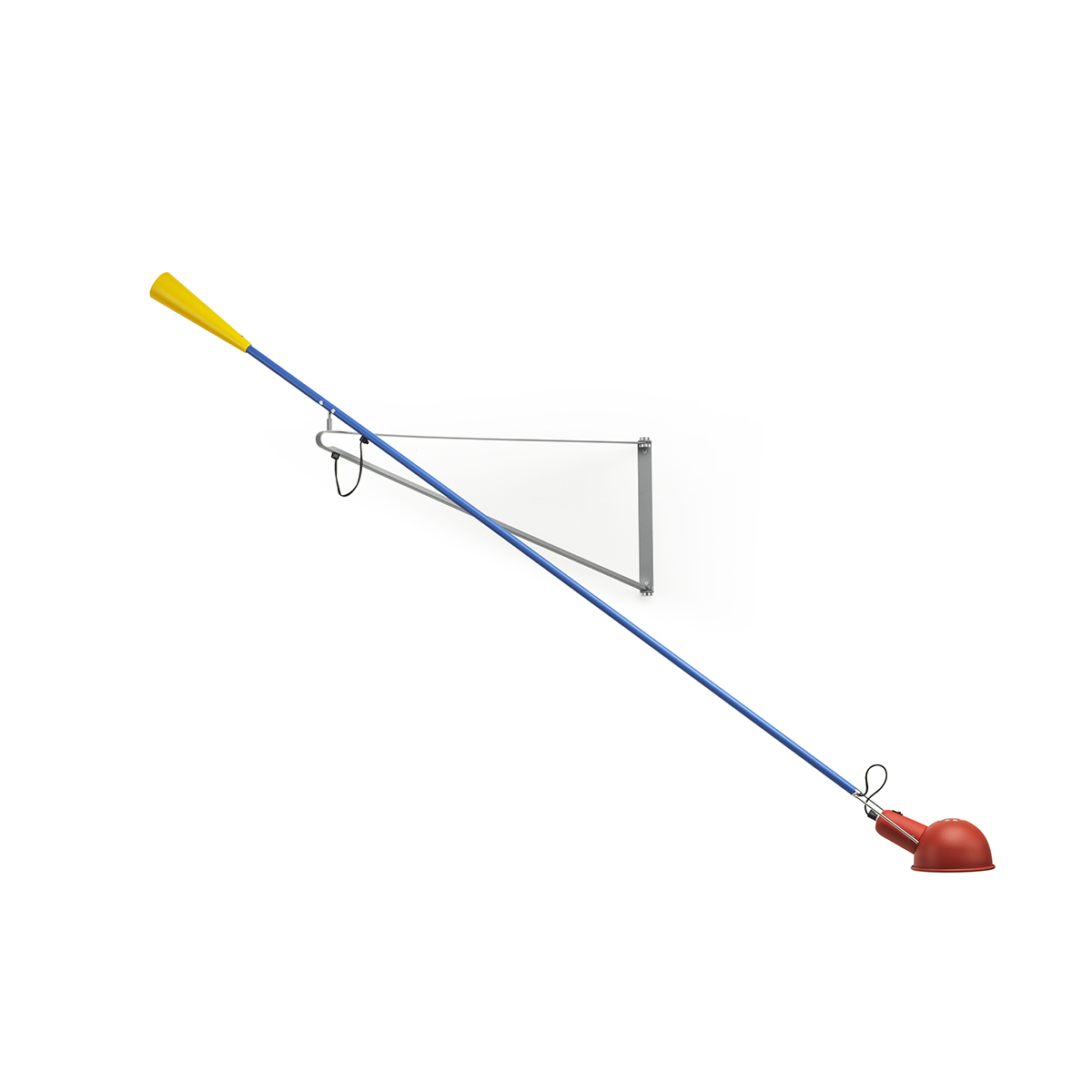 This new version's color palette, consisting of three primary colors, thus becomes the instrument that clarifies each lamp's function.

Rizzatto's original design envisaged an association between each element of the 265 and a primary color according to its function:
---
The hat, the most important element, was red.

The connecting arm was blue.