Give the gift of light this season.
Get inspired by the most brilliant and original ideas, surprise your loved ones with an unexpected gift for an authentic holiday celebration.
Revolutionising the way we think of light, the wireless Bon Jour Unplugged table lamp can be used to illuminate any desired space. Customize the portable lamp to your taste by selecting from four body finishes and 6 interchangeable shades. Bon Jour Unplugged would make an ideal gift not to mention a dazzling centrepiece for your holiday table.
A traditional designs blends modern. Inspired by the Sun King himself, Philippe Starck described the Bon Jour Versailles as what happens when history becomes modern. This beautiful table lamp recalls all the elegance of that era, boasting the same clean transparency and faceting as glass yet in finely sculpted polymethacrylate. A piece that draws on timeless design yet features innovative LED technology.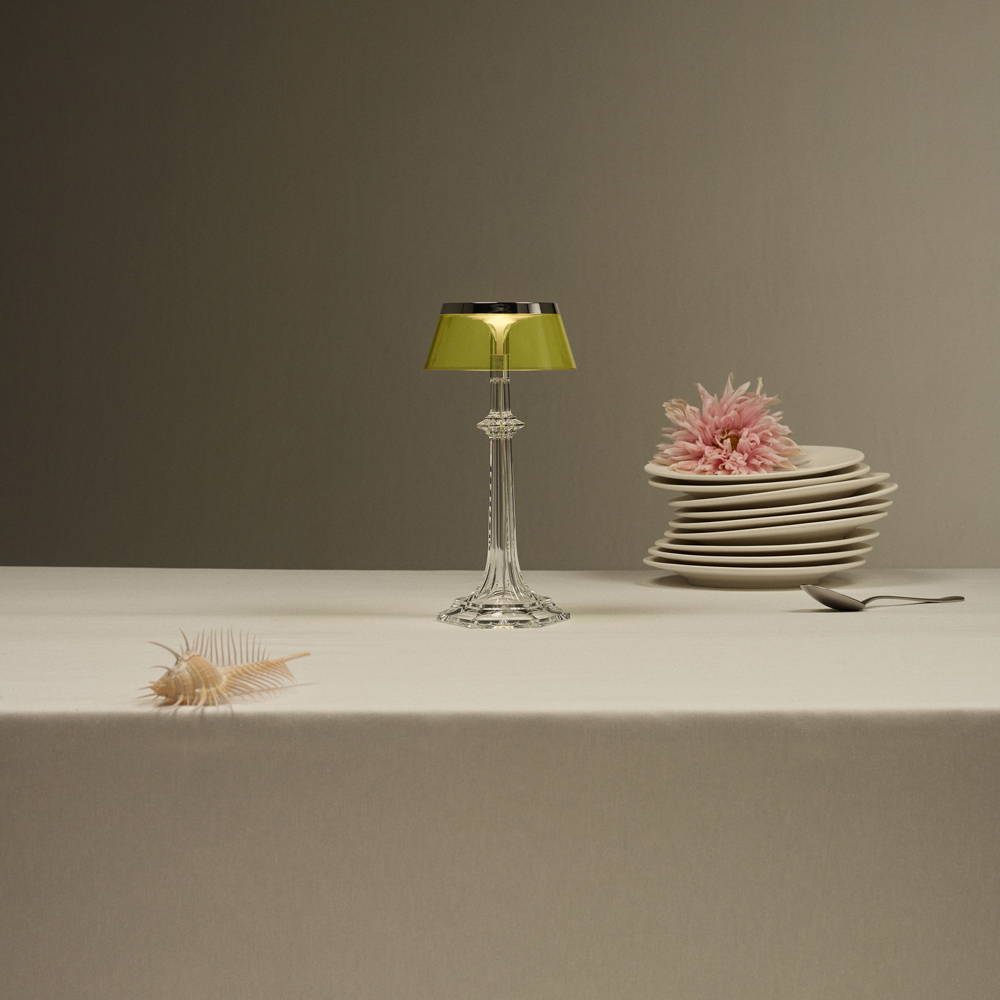 A table lamp version of Mario Bellini original 1969 creation. Created by folding a single piece of aluminium, the Chiara is an iconic and ground-breaking piece of design created to gracefully guide light into your environment. A great gift for anyone who loves design.
Tab Table by Barber and Osgerby is sleek yet elegant task lighting for the contemporary working environment. With its ultra-modern and functional design, including a 180° rotating head, the Tab Table would make an excellent addition to any home office or study. A gift that inspire productivity.
Designer Konstantin Grcic's background in industrial design shines through in this multifunctional lamp. Made from tough polypropylene and with a hard-wearing cable, the Mayday can be used wherever you like and its combination of style and practicality mean it will look equally great in the study, the garage or the living room.
The ideal companion for the smart worker. Oblique pairs simple aesthetics with the absolute cutting-edge in technology. Its highly functional design casts a powerful off-center beam of light that makes it the perfect desk lamp. The Oblique also boasts a timer, a USB-C port, and a built-in wireless charging system yet remains an unobtrusive addition to any desk.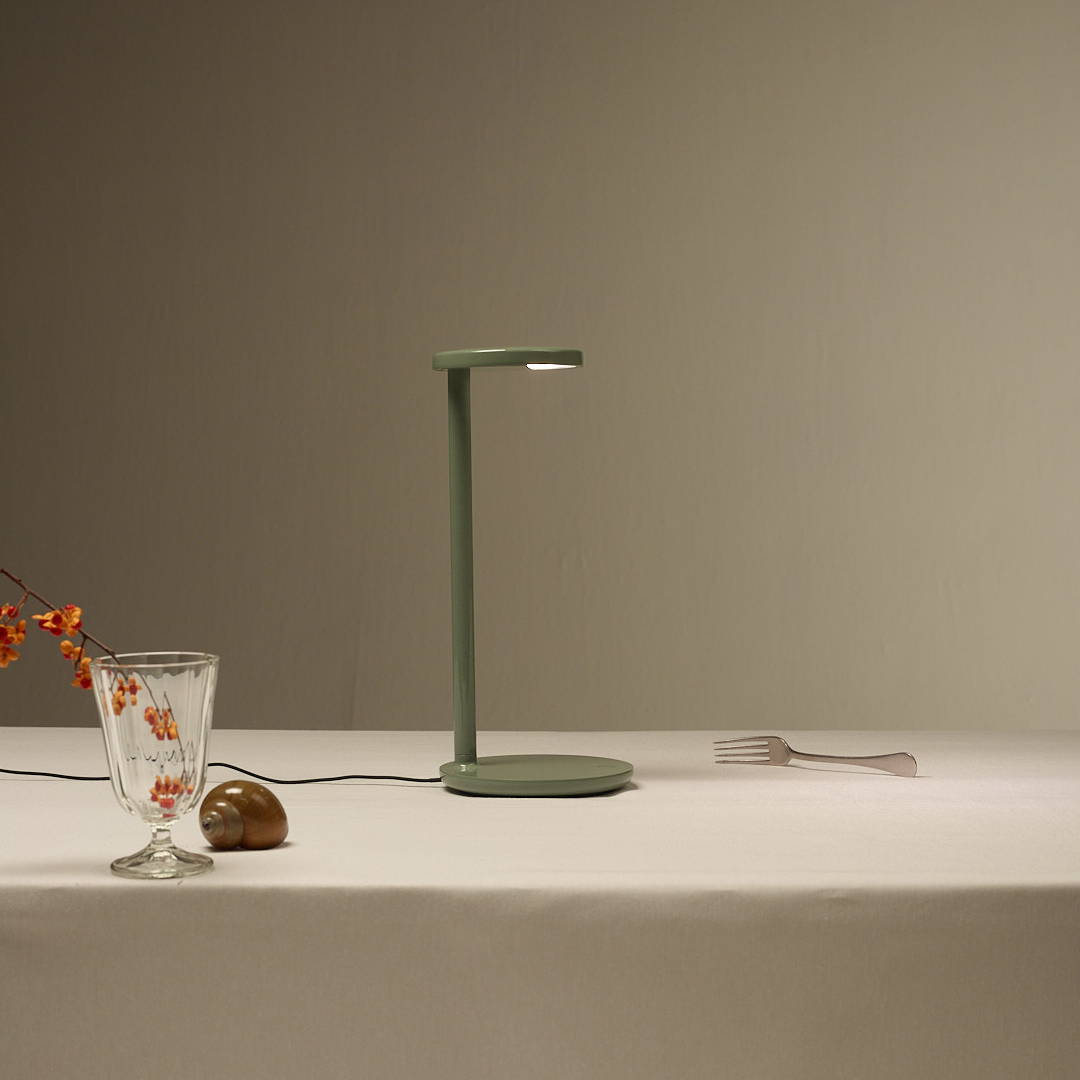 You can't go wrong with Lampadina. Despite its apparent simplicity, additional features such as the wire reel in the base - inspired by cinema film reels - and the partially sanded bulb to avoid direct glare make the Lampadina a piece of very clever design. And its distinctive shape means it is guaranteed an impact wherever you place it
Part of the permanent collection at the Triennale Design Museum in Milan, Parentesi by Castiglioni and Manzù remains highly relevant to this day, 50 years after its inception. Designed with a clever counterweight system and a steel tube shaped like a parentheses, from which it takes its name, this lamp is like no other. Ideal for spotlighting any corner of your home.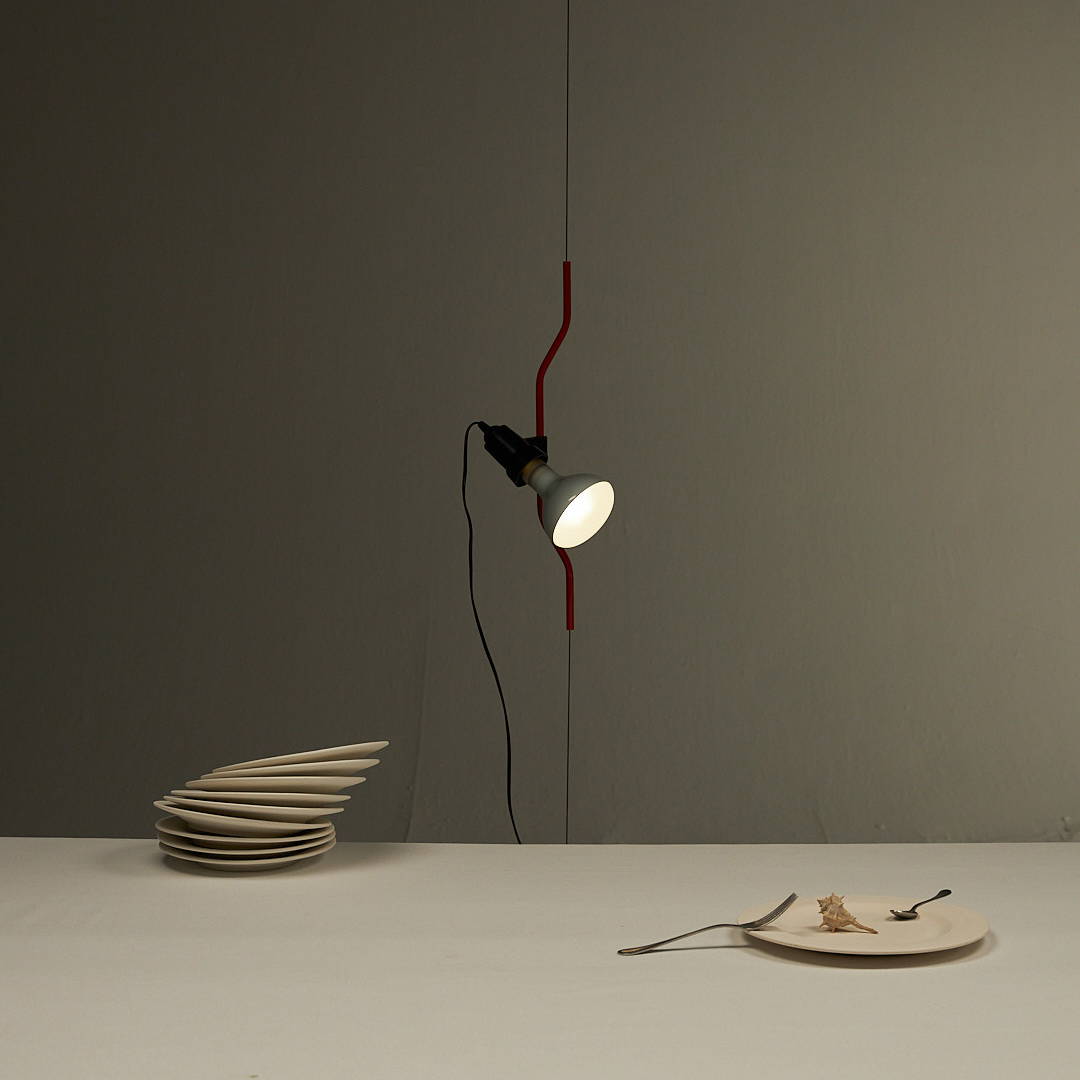 This portable lamp makes the perfect accessory for any occasion: whether it's bringing a warm glow to your living room or chilling outside on warm evenings. A fun little gift for under the tree